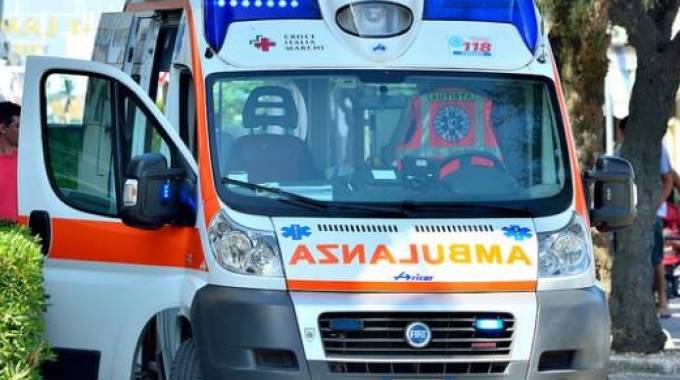 Italy, paramedic held for assaulting drunken student in ambulance
A 36-year-old Italian volunteer paramedic was arrested Wednesday on suspicion of sexually assaulting a university student who was being taken to hospital in an ambulance after drinking too much at a Halloween party in Bari last year
The man, Gaetano Notaro, allegedly kept his alleged victim in the vehicle for over two hours, sexually abusing her after sedating her, police said.
Bari ambulance scene of sexual abuse of university student
A volunteer rescuer, Gaetano Notaro, was arrested for abusing a university student in an ambulance.
The 36-year-old allegedly took advantage of the fact that the girl felt ill after drinking too much at a party.
The incident took place in the night between 31 October and 1 November.
The alleged violence took place in the first-aid ambulance outside the Palaghiaccio in Bari, where the event had been organised
The man is under house arrest on charges of aggravated sexual assault.
The victim, who according to the Public Prosecutor's Office was also sedated, was allegedly kept in the ambulance for more than two hours.

The arrested man, president of the 'SS Maria del Pozzo' association in Capurso and with previous complaints for stalking and sexual violence, is alleged to have 'abused his function and the woman's impaired defence' at the time of the incident, as she was 'drunk and in a state of semi-consciousness', reads the arrest order, 'and probably induced to drowsiness through the administration of drops', thus 'forcing her to undergo sexual acts'.
The alleged victim decided to report the crime about two weeks after the event, turning to an anti-violence centre, the Policlinico di Bari and then to the police.
She provided investigators with an 'extremely detailed and coherent' account," writes the judge Rosa Caramia, who considers the student's statements 'reliable' and 'credible'.
The girl, writes the judge, "described the details of the abuse suffered, lucidly describing every detail, even the most humiliating" and there are no elements to "assume that they are the result of slanderous intentions".
Read Also:
Emergency Live Even More…Live: Download The New Free App Of Your Newspaper For IOS And Android
How Paramedics Can Treat A Substance Abuse Patient
DR Congo: Humanitarian Organizations Accused Of Violence And Harassment
Source: