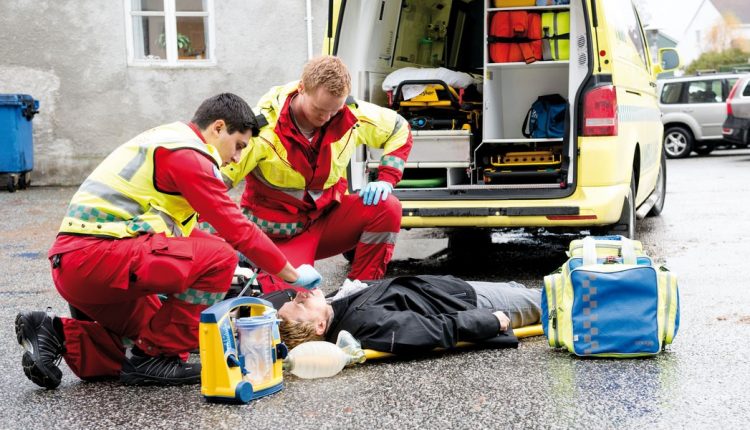 How to choose medical suction device?
A modern suction device, also known as an aspirator, is a professional medical device that is mainly used to remove respiratory secretions from the mouth and respiratory tract of a person, such as saliva, sputum, and is also ideal for sucking heavier fluids – blood, lymph or pus
When a patient is unable to remove secretions on his own due to lack of consciousness, an ongoing medical procedure, surgery, or a state of prolonged coma, an aspiration device helps him breathe by maintaining the purity of the airways, partially or completely blocked.
With its help, it is also possible to remove foreign matter from the throat and even the lungs.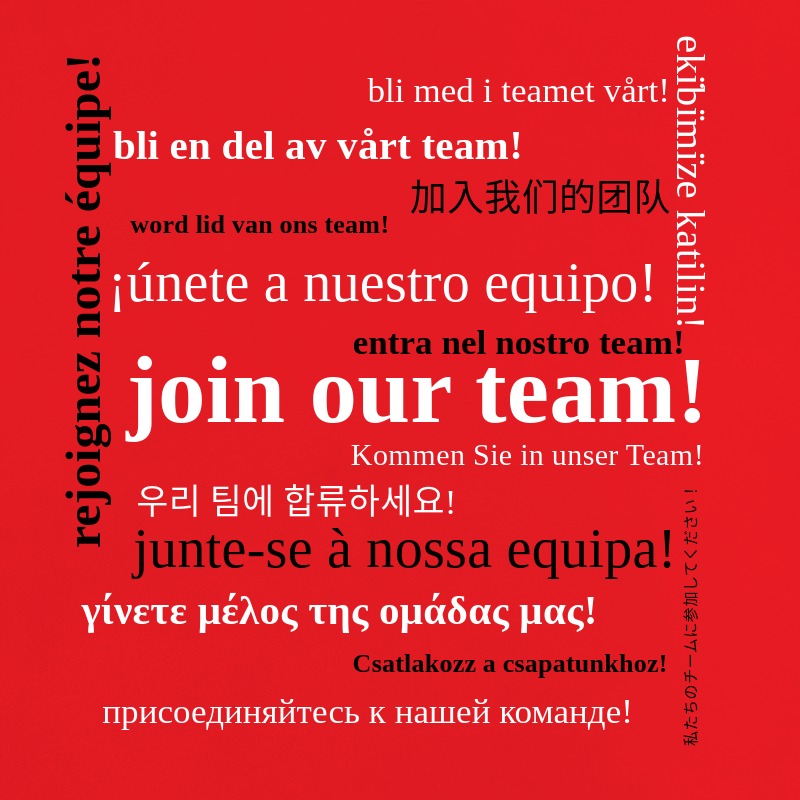 This new generation medical equipment runs on oil-free components and has very good characteristics.
The suction power can be adjusted according to individual human needs
The vacuum pump produces a low noise level, providing comfortable working conditions for both the patient and the medical staff.
The history of the invention of the aspirator
The first traditional aspirator was introduced by cardiologist Pierre Potain in 1869.
It was a suction device that used a pump to drain abscesses and fluid accumulation in the chest in order to prevent heart failure.
Until the end of the 70s, such devices were extremely large and were often permanently attached to the wall.
Over time, many other types of aspirators were invented.
Types of surgical suckers
Today, several types of suction devices are available for use in hospitals, including operating rooms:
Manual aspiration devices – do not use electricity and have a simple design similar to the one designed to remove mucus from the nasal cavity of a child. They are often used in emergency situations, since no connection to the power grid is required for operation. However, it is difficult to use manual suction devices effectively for a long period of time.
Stationary suction machines – these have been the most common units for decades, as they are considered very reliable and efficient. However, their mobility leaves much to be desired. Patients cannot be treated with a stationary aspirator during transportation, because it can provide emergency care only within the walls of the hospital.
Portable aspiration devices – light in weight, easy to move or transport, making them ideal for patients and healthcare professionals.
Manual, stationary and portable suction devices have their place in the modern environment of patient care.
Each of them has its own strengths, and health workers can use several types of aspiration devices at different stages of treatment at once.
Most hospitals have wards equipped with stationary wall suction devices
Medical teams often use stationary aspirators as part of standard procedures such as tracheostomy, sinus diseases and tonsillectomy.
However, hospitals have several portable devices for certain cases.
For example, if a patient needs an aspirator, but there is no wall device in the patient's room.
In addition, they are used to treat patients outside the ward when hospitals are busy.
How do portable aspirators work?
Portable aspiration devices create negative pressure, which is directed through a special type of plastic connecting tube called a catheter.
Negative pressure creates a vacuum effect, pulling blood, mucus or similar secretions out of the throat.
Then the secret is automatically poured into a container for collecting secretions.
Aspiration machines use several technologies to create negative pressure and remove secretions.
The most common components of a medical suction device:
Disposable or rechargeable batteries – equipping the device with powerful batteries ensures that they can provide the ability to absorb infectious secretory material when a reliable power source is unavailable.
Piston-driven vacuum pump – often located inside the aspirator itself. It eliminates the formation of moisture or steam and prevents the accumulation of bacteria.
Connecting tube – connects the vacuum suction pump to the collecting container for the secret. Never touch the contents of the container with your hands!
Patient's sterile tube – attaches to the suction tip and transfers the patient's secretory secretions into a collection container. Sterile tubes are subject to mandatory disposal after each aspiration session.
Disposable canister – stores the patient's organic secrets and provides protection against overflow in case too much liquid is pumped out of a person. It should be disposable so that all parts of the aspirator remain sterile.
AC or DC (AC/DC) Power Cord – portable aspiration machines come with a power cord that can be used to charge the device when you are near an outlet.
Filters – ideally, a disposable canister should support the use of bacterial/viral filters to prevent contamination of the internal components of the aspirator. Some filters are also used to protect against dust and dangerous gases that can damage the machine.
Users can choose a continuous or intermittent suction mode and adjust the level of secretion pumping to ensure that all secretions are removed.
Medical teams using a portable aspirator can also choose the "Smart Flow" function, which will help the device work silently during patient care.
This minimizes distractions, both for the medical staff and for the patient.
How to choose a surgical suction device?
When choosing an aspirator, you should pay attention to the fact that the kit includes 2 nozzles – narrow and wide.
Larger ones are designed for thick secretions, such as sputum, mucus or pus.
In turn, narrow ones are suitable for more watery secretory fluids (blood, lymph).
Their tips should be soft, flexible and fit snugly to the nose without causing irritation.

When buying, first of all, it is necessary to take into account the power of the device and the possibility of its adjustment.
This is very important because too much power without regulation can cause damage to the nasal or throat mucosa, for example, in newborns.
You should also pay attention to the noise level produced by the suction device.
Because his work is too noisy can negatively affect patients, especially infants.
And the last is the ease of use of the suction device and the possibility of disassembling individual elements that require cleaning and disinfection.
Depending on the manufacturer and the materials from which they are made, each device should be disinfected differently.
Some models benefit in this regard – their design is waterproof, which allows you to completely wash the equipment under water or in the dishwasher.
Read Also:
Emergency Live Even More…Live: Download The New Free App Of Your Newspaper For IOS And Android
The Purpose Of Suctioning Patients During Sedation
Supplemental Oxygen: Cylinders And Ventilation Supports In The USA
Basic Airway Assessment: An Overview
Respiratory Distress: What Are The Signs Of Respiratory Distress In Newborns?
EDU: Directional Tip Suction Catheter
Suction Unit For Emergency Care, The Solution In A Nutshell: Spencer JET
Airway Management After A Road Accident: An Overview
Tracheal Intubation: When, How And Why To Create An Artificial Airway For The Patient
What Is Transient Tachypnoea Of The Newborn, Or Neonatal Wet Lung Syndrome?
Traumatic Pneumothorax: Symptoms, Diagnosis And Treatment
Diagnosis Of Tension Pneumothorax In The Field: Suction Or Blowing?
Pneumothorax And Pneumomediastinum: Rescuing The Patient With Pulmonary Barotrauma
ABC, ABCD And ABCDE Rule In Emergency Medicine: What The Rescuer Must Do
Multiple Rib Fracture, Flail Chest (Rib Volet) And Pneumothorax: An Overview
Internal Haemorrhage: Definition, Causes, Symptoms, Diagnosis, Severity, Treatment
Difference Between AMBU Balloon And Breathing Ball Emergency: Advantages And Disadvantages Of Two Essential Devices
Assessment Of Ventilation, Respiration, And Oxygenation (Breathing)
Oxygen-Ozone Therapy: For Which Pathologies Is It Indicated?
Difference Between Mechanical Ventilation And Oxygen Therapy
Hyperbaric Oxygen In The Wound Healing Process
Venous Thrombosis: From Symptoms To New Drugs
Prehospital Intravenous Access And Fluid Resuscitation In Severe Sepsis: An Observational Cohort Study
What Is Intravenous Cannulation (IV)? The 15 Steps Of The Procedure
Nasal Cannula For Oxygen Therapy: What It Is, How It Is Made, When To Use It
Nasal Probe For Oxygen Therapy: What It Is, How It Is Made, When To Use It
Oxygen Reducer: Principle Of Operation, Application
Source: