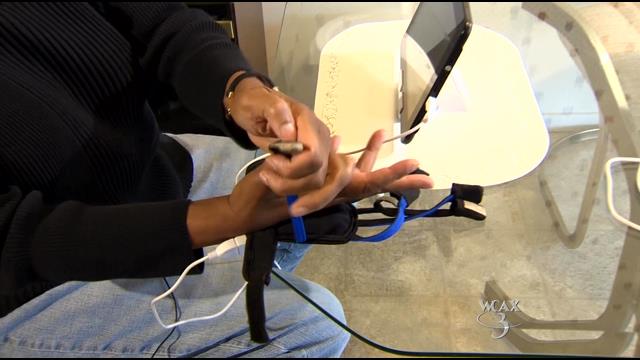 New technology: Glove for stroke patients
NEW YORK, WCAX – New technology is giving stroke patients more options. The new Food and Drug Administration approved device is keeping patients on the road to recovery. Stroke survivor Janet Johnson says she wasn't seeing results after years of traditional hand therapy.
"I couldn't write very well, I couldn't type and I was a superfast typer," said Johnson. Johnson heard about a study at the University of California-Irvine testing a device called the music glove. "It's a musical game where you have notes coming at you, demanding you to move every couple of seconds," said Dr. David Reinkensmeyer, lead researcher UCI. The glove has sensors that track a user's hand movements, mimicking pincer and pinch grips. These movements are key to regaining neurological function in the hand after a stroke.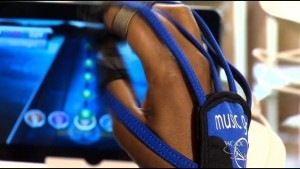 "You want to practice doing the things that are like the things that you want to be able to do in your daily life," said Reinkensmeyer. Researchers found patients using the glove made more progress than those using traditional stroke exercises gaining 20 to 30 percent more motor function. "You can only move a bean left and right so many times. If they're not driven and they're not motivated, then they probably won't follow through and they won't change," said Renee Augsberger, occupational therapist.
Users reported regaining the ability to open doors, wash dishes and use silverware. Johnson says she was typing again two weeks after testing the glove. "It's not tedious, it's not boring, it's a lot of fun," said Johnson… And she's now using her hand more than she ever thought possible. Researchers say repetition is one of the most important factors for regaining hand function and music is naturally repetitive.