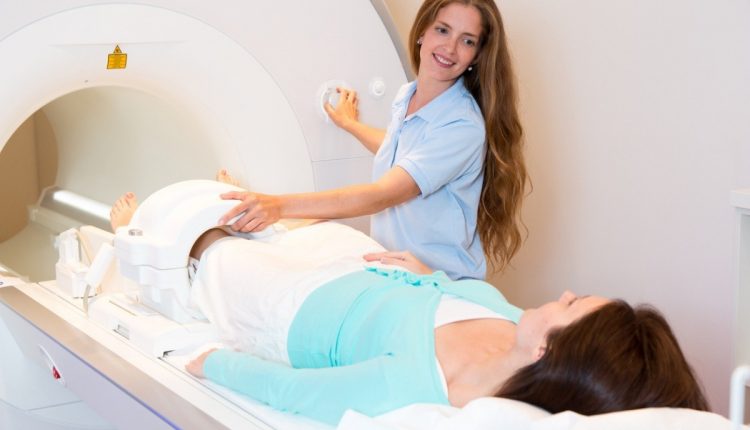 Diagnostic tests: Arthro magnetic resonance imaging (Arthro MRI)
Arthro Magnetic Resonance Imaging (arthro MRI) is a diagnostic test that allows, using a contrast medium injected intra-articularly under radiological guidance, to highlight injuries involving soft parts, tendons, muscles, skeletal structures, ligaments and fibro-cartilaginous elements in joints (shoulder and hip) where the patient complains of pain or mobility problems
What is arthro-MRI used for?
Arthro-MRI is considered to be the most comprehensive method for the evaluation of pathologies affecting joints and enables the highly sensitive and panoramic detection of any ligamentous or fibrocartilaginous injuries (e.g. in shoulder dislocation).
Who can perform arthro MRI?
Anyone can perform the test, with the exception of pregnant women.
Is arthro MRI painful or dangerous?
The procedure can be uncomfortable due to the injection of the contrast medium intra-articularly.
There are generally no contraindications related to allergic reactions.
How does arthro MRI work?
It consists of performing an MRI examination after injecting a diluted solution of a contrast agent into the joint.
Complications following the test are very rare.
The patient may in some cases experience discomfort and discomfort in the shoulder or hip due to joint distension in the period following the test.
Cases of infection are very rare.
The duration of the examination is generally 30 minutes in total: about 10 minutes for the injection and 20 minutes for the MRI test.
Read Also
Emergency Live Even More…Live: Download The New Free App Of Your Newspaper For IOS And Android
Rheumatoid Arthritis: Advances In Diagnosis And Treatment

Arthrosis: What It Is And How To Treat It
Arthrosis: What It Is And How To Treat It
Juvenile Idiopathic Arthritis: Study Of Oral Therapy With Tofacitinib By Gaslini Of Genoa
Rheumatic Diseases: Arthritis And Arthrosis, What Are The Differences?
Rheumatoid Arthritis: Symptoms, Diagnosis And Treatment
Joint Pain: Rheumatoid Arthritis Or Arthrosis?
The Barthel Index, An Indicator Of Autonomy
What Is Ankle Arthrosis? Causes, Risk Factors, Diagnosis And Treatment
Unicompartmental Prosthesis: The Answer To Gonarthrosis
Knee Arthrosis (Gonarthrosis): The Various Types Of 'Customised' Prosthesis
Symptoms, Diagnosis And Treatment Of Shoulder Arthrosis
Arthrosis Of The Hand: How It Occurs And What To Do
Arthritis: Definition, Diagnosis, Treatment, And Prognosis
Rheumatic Diseases: The Role Of Total Body MRI In Diagnosis
Rheumatology Tests: Arthroscopy And Other Joint Tests
Source