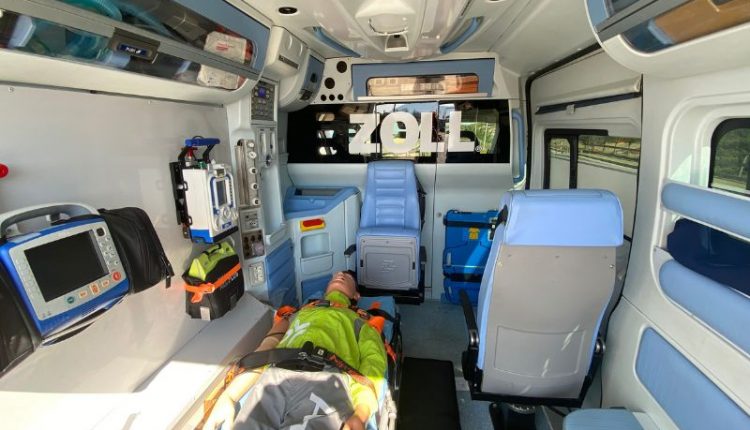 REAS 2022: the news that ZOLL Medical will present
Also this year ZOLL Medical will be present at REAS
The 21st international emergency exhibition that will be located in Montichiari (BS) from 7 to 9 October.
The protagonist of Stand B30 – C29, Hall 5, will be the vehicle dedicated to the ZOLL Tour campaign
QUALITY AED?  VISIT THE ZOLL BOOTH AT EMERGENCY EXPO
Born with the aim of promoting training and training in the world of emergency-urgency in Italy through itinerant visits, the vehicle is completely equipped with the ZOLL device line.
These include monitors/defibrillators, lung ventilators, AEDs, mechanical CPR and data solutions to give a complete overview to those who are busy saving lives every day.
Always at the side of Italian rescuers, the leading company in the manufacture of medical devices intends to be a point of reference for the non-hospital market 
During the days of 7 and 8 October it will be possible for visitors to take part in "hands-on" simulation scenarios, which will take place with the support of the BSO I-Help Team.
The focus of the two days will be quality CPR, thanks to the feedback Real CPR Help® that has always differentiated the range of ZOLL defibrillators
An opportunity to test your knowledge of CPR and test the company's technology, with the possibility to review the performance thanks to the Rescuenet Case Review data solutions.
And the news are not over.
During REAS,there will be also hands-on training on manual ventilation with ambu balloon using Real BVM Help® feedback, on traumatic patient management with TBI Dashboard™ and on mechanical ventilation with the help of the Z Vent® ventilator.
The ZOLL team will be at the complete disposal of visitors for any questions and information regarding the product line on display.
Read Also:
Emergency Live Even More…Live: Download The New Free App Of Your Newspaper For IOS And Android
Emergency, The ZOLL Tour Kicks Off. First Stop, Intervol: Volunteer Gabriele Tells Us About It

Reas 2022, Focus On Relief For Ukraine And The Forest Fire Campaign
Defibrillators, Ventilators, Mechanical CPR: What Surprises Will We Find In The Zoll Booth In Emergency Expo?
ZOLL Aquires Payor Logic – Customers Can Expect Unprecedented Bottom Line Improvements
Patient Procedures: What Is External Electrical Cardioversion?
Increasing The Workforce Of EMS, Training Laypeople In Using AED
Difference Between Spontaneous, Electrical And Pharmacological Cardioversion
What Is Takotsubo Cardiomyopathy (Broken Heart Syndrome)?
ZOLL At Reas 2021: All The Info On Defibrillators, Ventilators And Mechanical CPR
ZOLL Announces Closing Of Acquisition Of Itamar Medical
Emergency Data Management: ZOLL® Online Europe, A New European Cloud-Based Platform To Be Discovered
Italy, The Socio-Cultural Importance Of Voluntary Health And Social Work
Heart Disease: What Is Cardiomyopathy?
What Is Takotsubo Cardiomyopathy (Broken Heart Syndrome)?
Source: