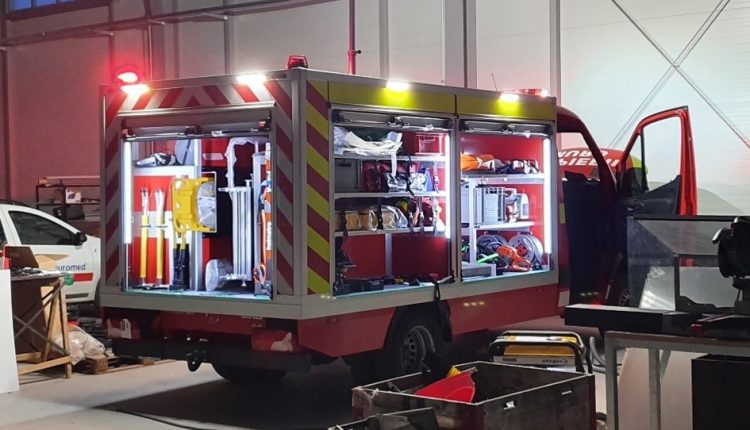 Romania, ambulance fitter Deltamed to build second plant in Aiud
Romania: Deltamed, the leading ambulance builder in Eastern Europe, has announced the construction of its second plant
Ambulances in Romania, Deltamed expands
Romanian ambulance and special vehicle manufacturer Deltamed, based in the county of Cluj, has announced the opening of a second production unit in Aiud, in the county of Alba.
The company has rented an area of 13,000 square metres from the local authorities for this, Ziarul Financiar reported.
Deltamed intends to build, in a first phase, a modern production hall, with an area of about 1,500 square metres.
Another production hall will be developed in the second year of the project.
THE BEST AMBULANCES? VISIT EMERGENCY EXPO
Deltamed is a company with 100% Romanian capital, and has been active on the market for over 20 years
Expansion has been driven by the awarding of contracts with the Romanian Ministry of Defence and NATO.

The business grew significantly in 2018 and 2019 and, in 2020, the Financial Times included the company in the Top 1,000 fastest growing companies in Europe. Company was ranked 595th among the top.
In 2018, Bucharest City Hall bought 106 ambulances from Deltamed, a contract worth €8.7m.
The company is controlled by four local entrepreneurs: Dan Vasile Gorgan (80%), Daniela Georgeta Gavrilă (10%), Ioan Dan Oşan and Mihai George Oşan, each with 5%.
Read Also:
Emergency Live Even More…Live: Download The New Free App Of Your Newspaper For IOS And Android
REV Group Opens Ambulance Remount Center In Ohio
HEMS / French Sécurité Civile To Expand Fleet With Two Airbus H145s
Source: