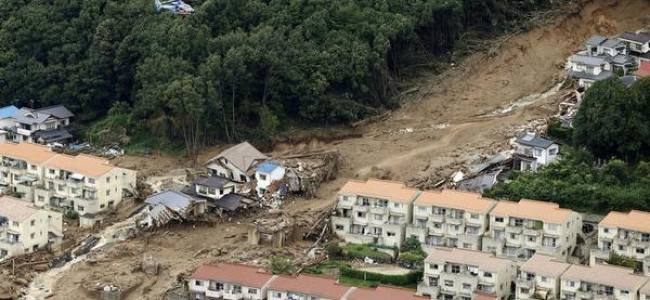 Death toll from landslide near Hiroshima, Japan, rises to 27
A big landslide hit Hiroshima, Japan. A torrent of mud and rock in the early wednesday kills 27. Police and rescue workers look for survivors at site.
"A few people were washed away and it is hard to know exactly how many are unaccounted for," said local government official Nakatoshi Okamoto, noting that the conditions in the disaster area were hindering efforts to account for all those affected.
Authorities issued warnings that further rains could trigger more landslides and flooding.

Landslides are a constant risk in mountainous, crowded Japan, where many homes are built on or near steep slopes. Torrential rains in the early morning apparently caused slopes to collapse in an area where many of the buildings were newly constructed.