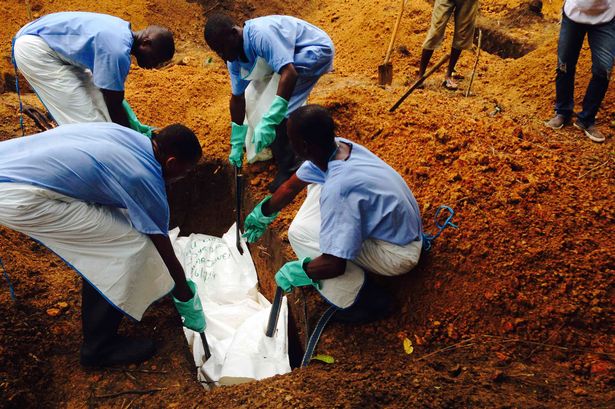 DRC: 3 patients affected by ebola sneak out of a hospital - Fear for outbreak
MBANDAKA (Congo) – Three patients infected with the deadly Ebola virus slipped out of an isolation ward at a hospital in the Congolese city of Mbandaka, an aid group said, as medics raced to stop the disease spreading in the busy river port
Two patients left the hospital on Monday, said Henry Gray, head of the Medecins Sans Frontieres (MSF) mission in the city, before being located the following day.
The World Health Organization's (WHO) representative in Congo, Yokouide Allarangar, said one was found dead and another was sent back to hospital and died shortly afterwards.
Allarangar, speaking to reporters in the capital Kinshasa, said the two patients had left the hospital with the help of family members before heading to a "place of prayer".
Health Ministry sources, who asked not to be named, said two police officers had been deployed to help track them down.
Another patient left on Saturday, but was found alive the same day and is under observation, he said.
"This is a hospital. It's not a prison. We can't lock everything," he said.

WHO spokesman Tarik Jasarevic said health workers had redoubled efforts to trace contacts with the patients. Health workers have drawn up a list of 628 people who have had contact with known cases who will need to be vaccinated.
"It is unfortunate but not unexpected," he said. "It is normal for people to want the loved ones to be at home during what could be the last moments of life."
The cases represent a setback to costly efforts to contain the virus, including the use of experimental vaccines, and shows efforts to stem its spread can be hampered by age-old customs or scepticism about the threat it poses.
The report came as another WHO official warned that the fight to stop Democratic Republic of Congo's ninth confirmed outbreak of the hemorrhagic fever had reached a critical point.
"The next few weeks will really tell if this outbreak is going to expand to urban areas or if we're going to be able to keep it under control," WHO's emergency response chief Peter Salama said at the U.N. body's annual assembly.
"We're on the epidemiological knife edge of this response."