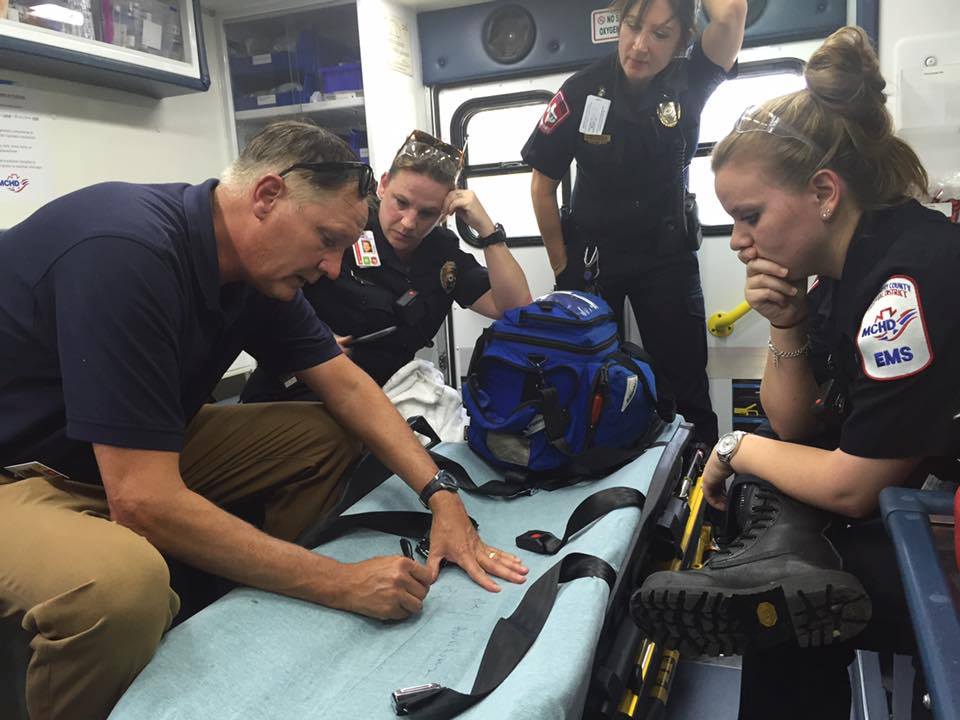 LVO stroke - How to improve EMS response and patient survival (source: EMS1)
By Robert L. Dickson, Guy R. Gleisberg, Lee S. Gillum, Kevin J. Crocker, Jordan L. Anderson, Coty C. Aiken.
The Story

MCHD paramedics are dispatched for a 59-year-old male patient who appears to have suffered a stroke. Per bystander history, the patient was shopping when he complained of feeling unwell. He sat down in a chair and shortly after slumped over to his left side; he was noted to have a facial droop.
After initial assessment, his vital signs are unremarkable with the exception of hypertension 170/98; his capillary blood glucose is normal; and per his family, there is no report of seizure, substance abuse or any trauma prior to his onset of symptoms.
A Rapid Arterial Occlusion Evaluation score is calculated at eight. Stabilization and rapid transport are initiated along with a stroke alert to the nearest primary stroke center…
CONTINUE ON EMS1