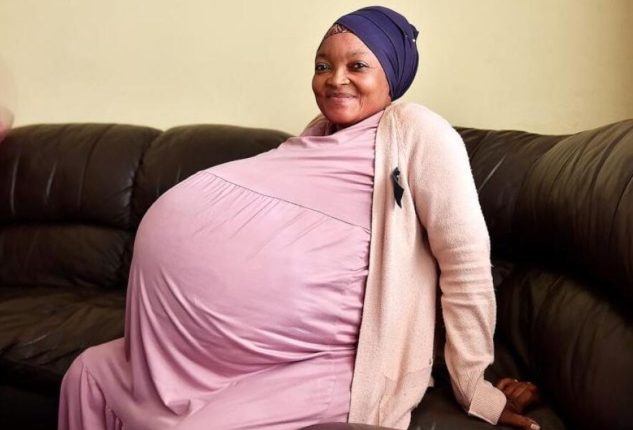 South Africa, record birth: 37-year-old Mrs Sithole gives birth to 10 twins
South Africa, Ms Sithole, with her 10 twins, breaks last month's record of 9 babies born in Morocco
A woman from South Africa's Gauteng province has given birth to 10 babies, beating the previous record held by Malian Halima Cissé who gave birth to nine babies in Morocco last month.
South Africa, Mrs Sithole's 10 twins
Gosiame Thamara Sithole, 37, gave birth to her twins – two more than doctors had previously predicted based on diagnostic tests – in a Pretoria hospital last night, according to her husband Teboho Tsotetsi, who told the paper.
Speaking to the Pretoria News last night, Tsotetsi said Sithole gave birth to their bundles of joy 29 weeks after the start of her pregnancy.
"They are seven boys and three girls. She was seven months and seven days pregnant. I am happy. I am emotional. I can't talk much. Let's talk again in the morning, please," Tsotetsi said.
Read Also:
Medical Corner – Management Of Tachycardiac Arrhythmias In Pregnancy
Maternal And Child Health, Pregnancy-Related Risks In Nigeria
Pregnancy: What Happens To Your Hair During And After Giving Birth? Expert Answers
Source: