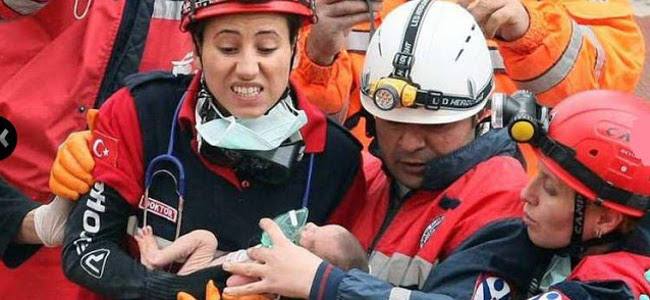 EMS JOB SEEKER - Deputy Medical Coordinator (Turkey ) - INTERNATIONAL MEDICAL CORPS
Closing date: 10 Jul 2016
BACKGROUND
International Medical Corps in Turkey implements humanitarian assistance programs to assist conflict-affected Syrians through a network of Field Hospitals, Primary Health Care facilities and Mobile Medical Units as well as ambulance services. Through a network of facilities, IMC implements a package of health services including basic triage and initial trauma care, maternal and child health services, reproductive health services including family planning and gender based violence, communicable diseases control and Early Warning Alert and Response Network, immunization campaigns, health education, nutrition including Infant and Young Child Feeding and Community Management of Acute Malnutrition and mental health / psychosocial support.
JOB SUMMARY:
The position will be responsible for ensuring program quality by developing and providing standard resource materials to the health teams and ensuring implementation and adherence through Health Program Managers (HPMs). Deputy Medical Coordinator will work closely with Medical Coordinator (MedCo) and the regional-based Technical Advisors in developing technical resource documents (eg., guidelines, protocols, SoPs).
ESSENTIAL DUTIES AND RESPONSIBILITIES
Program Quality and Implementation
· Working closely with the MedCo, adapt / adopt / develop technical resources such as clinical / treatment guidelines for communicable and non-communicable diseases, surgical / trauma protocols, triage protocols / SoP, infection prevention and control (IPC) protocols and other relevant technical resources
· Work with IMC's implementing partners to implement / operationalize IMNCI in supported PHCs and other health facilities
· Ensure IPC protocols and processes are adhered to in all health facilities
· Work with subsectors and program managers to develop an integrated approach between health and other sub-sectors (protection / GBV, HHP, physical rehab, SRH and nutrition)
· Identify, adapt/adopt or develop IEC materials and treatment charts for various morbidities and clinical services to be distributed to the health facilities in line with provided / existing guidelines
· Harmonize standards across all supported health facilities
· Support Medical Coordinator and Health Managers in program implementation
· Together with the MedCo, develop and/or implement quality improvement processes and tools
· Work with the Medical Commodities Manager to ensure health facilities receive the medicines and equipment they need in a timely fashion.
Program Monitoring and Supervision
· Develop and/or implement mechanisms for regular supervision of services in the supported facilities, sharing key findings, giving feedback to the managers and follow up on the action plans
· Develop/review / implement facility assessment checklist and standardized monitoring reporting formats and train staff on their proper use.
· Help health subsectors to document lessons learned and successful strategies for monitoring quality of services
· Support Data Manager to compile, collate and analyze data and trends to inform program direction
· Together with the Data Manager, carry out data validation exercise and improve on data quality.
Program Development
· With support from the MedCo, carry out needs assessments, develop program strategies and actively contribute to writing (new) proposals
· With support from the MedCo, draft rapid and in-depth health assessment tools for community and health facility level assessments and train staff in their proper
· Together and the MedCo, identify new areas of expansion for IMC such as EPI and Nutrition.
Training and Capacity Building of Health Personnel
· Work with Health Managers and in coordination with other sub-sectors, carry out training needs assessments and develop a comprehensive training plan
· Work with Health and sub sector technical managers to ensure effectiveness of the trainings carried out by health department and ensure evaluation of the quality of the trainings
· Working closely with the MedCo and MEAL Manager, develop and/or implement a database for all trainings conducted
Coordination and Representation
• Represent IMC in technical meeting with other partners
• Coordinate with other partners on technical collaboration and sharing of resources
Implementing Partners
• Review partnership proposals providing technical input on activities, geographic scope, budget, work plans
• Oversee the technical implementation of partners and offer guidance as needed
• Work with partners to ensure appropriate capacity building for local health entities
• Meet monthly with partners to review context, activities, adherence to standards
• Alert management to real or potential risks to partner implementation of agreed activities
Other
• Represent IMC at meeting and fora in the absence of Medical Coordinator
• Undertake and follow any other task assigned by the Medical coordinator
• Adhere to IMC Code of Conduct and internationally accepted humanitarian principles
• Actively promote PSEA (Prevention of Sexual Exploitation and Abuse) standards within International Medical Corps and amongst beneficiaries served by International Medical Corps
"Other duties as assigned. The duties and responsibilities listed are representative of the nature and level of work assigned and are not necessarily all inclusive."
PERSON SPECIFICATIONS (Qualifications and Experience)
· Medical doctor or nurse with Masters in Public Health or relevant field or proven record in public health programs with strong understanding of public health practices and principles
· Must have at least 5 years' professional experience in implementing health related projects
· Must have at least 5 years of experience working with INGOs in humanitarian or development contexts; previous emergency response, conflict/post-conflict experience preferred
· Must have experience in proposal development and writing
· Must be able to analyze and interpret data and to track performance against program indicators
· Skills and knowledge in program sustainability and capacity building, and project monitoring and evaluation (both quantitative and qualitative methods)
· Must be fluent in written and spoken English; working knowledge of Arabic preferred
· Must be skilled in Microsoft Office
· Must be able to travel to field sites
"International Medical Corps is proud to provide equal employment opportunities to all employees and qualified applicants without regard to race, color, religion, sex, sexual orientation, national or ethnic origin, age, disability or status as a veteran."
HOW TO APPLY:
Applications need to include a detailed CV and a cover letter should be submitted in English with the position title named in subject line of e-mail. Send to following email address, respectively:HRAntakya@internationalmedicalcorps.org