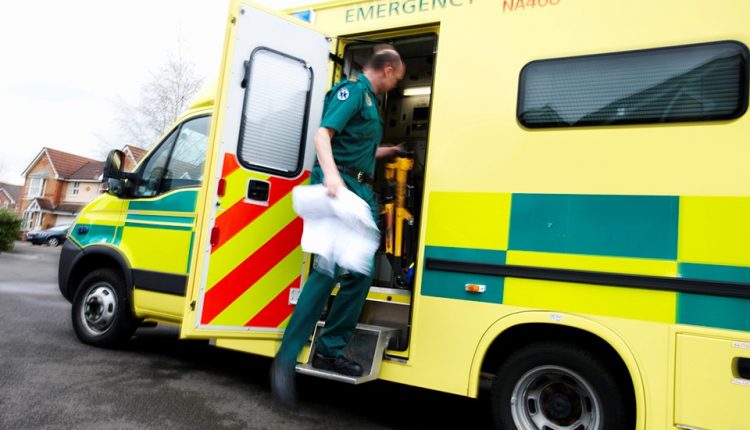 England, NHS tries to curb problems over Dec. 21 ambulance strike
The ambulance strike, or rather its workers, called by Unison for Dec. 21 is of no small concern to Anglo-Saxon healthcare institutions
UK ambulance strike, measures to buffer disruption
The British government has arranged to use military personnel to drive ambulances for that day, and in the same hours NHS England is asking GPs to provide clinical coverage during the ambulance strike.
Measures that are to some extent understandable (given the health of the most critically ill patients put at risk) but subject to debate because of the union right under discussion.
THE BEST STRETCHERS ON THE MARKET? THEY'RE AT EMERGENCY EXPO: VISIT THE SPENCER BOOTH
Indeed, London's GPs have been asked to provide clinical cover for ambulance staff during the strike scheduled for next week.
A letter from NHS England asks for clinical staff to be freed up to support the London Ambulance Service during the Unison strike on December 21.
VISUAL DEVICES FOR AMBULANCES? VISIT STREAMLIGHT'S BOOTH AT EMERGENCY EXPO
GP Online reported that similar requests were also sent to other parts of the country.
In the "urgent request," sent to GP practices, PCN leaders and GP Federations, GPs and advanced paramedics or others with urgent care experience are asked to cover two shifts on the day of the strike.
It reads: I am writing to request that clinical staff be released from ICBs to support the London Ambulance Service on the Unison strike day of December 21, 2022.
This is an urgent request due to the level of strike action planned by Unison staff.
The London Ambulance Service has requested mutual aid on December 21 between 12:00 noon and 12:00 p.m. in order to be able to minimize risks to patient safety on the day of the strike."
The letter continues: 'The LAS is interested in having experienced physicians and nurses who have current clinical exposure to emergency and urgent care, who know their way around the system, and who are able to function as high-level clinical decision makers.'
Physicians should ideally come from general practice and emergency medicine. Advanced paramedics and advanced health workers with experience in urgent care or IUC CAS are also required.
Knowledge of ambulance services is preferred, as it eliminates the need to learn very quickly about significant differences between ambulance services and LAS control rooms."
Anyone reassigned to help work on ambulances during strikes will receive half a day of training, the letter says.
And physicians working in the operations center or clinical hub will be trained before starting their shift.
The letter included a link to enroll doctors and nurses willing to provide coverage.
WANT TO TEST YOUR KNOWLEDGE AS AN EMT DRIVER? ENTER THE SAFE DRIVING FORMULA BOOTH AT EMERGENCY EXPO

Ambulance strike, primary care physicians support emergency colleagues
Primary care physicians have already expressed support for the upcoming industrial action, along with nurses, who will strike Dec. 15 and 20.
Pulse reported last week that LMC leaders voted in favor of the BMA subjecting GP members to union or collective action if "significant" contract changes are not agreed upon in 2023/24 or 2024.
Dr. David Mummery, a primary care physician in West London and co-vice president of the Hammersmith and Fulham LMC, said, "GP practices are already completely overwhelmed with clinical requests because of, among other things, the current strep A problem, they are getting huge numbers of electronic consultations, and they are struggling to meet the demands of their populations.
So the idea of 'freeing up staff' in an already crisis situation regarding clinical demand in primary care might be a bit far-fetched."
THE BEST AMBULANCE OUTFITTERS AND HEALTH SUPPORT MANUFACTURERS? VISIT EMERGENCY EXPO
Read Also
Emergency Live Even More…Live: Download The New Free App Of Your Newspaper For IOS And Android
Germany, Survey Among Rescuers: 39% Would Prefer To Leave The Emergency Services
US Ambulance: What Are The Advanced Directives And What Is The Behavior Of Rescuers With Respect To "End Of Life"
UK Ambulances, Guardian Investigation: 'Signs Of NHS System Collapse'
HEMS, How Helicopter Rescue Works In Russia: An Analysis Five Years After The Creation Of The All-Russian Medical Aviation Squadron
Rescue In The World: What Is The Difference Between An EMT And A Paramedic?
EMT, Which Roles And Functions In Palestine? What Salary?
EMTs In The UK: What Does Their Work Consist Of?
Russia, Urals' Ambulance Workers Rebelled Against Low Wages
How To Decontaminate And Clean The Ambulance Properly?
Ambulance Disinfection Using A Compact Atmospheric Plasma Device: A Study From Germany
Source