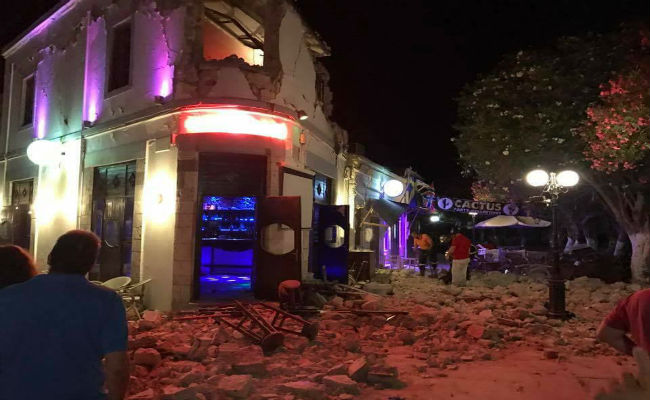 Earthquake bag : What to Include in your Grab & Go Emergency Kit
Earthquake bag: for many of us, earthquake or other emergency preparedness means that we have a shelf—or a few shelves—stocked with supplies, including water, food, heat, shelter, light, communication, first aid and sanitation products
And this is a great start! If you are stuck inside your home after a natural disaster, you will be able to thrive with the use of your stockpile.
But now it's time to stop and ask yourself this: how much of these supplies could you carry?  
During a natural disaster, you may not have a lot of time to gather your belongings before you need to evacuate.
You may also lose access to your vehicle.
If it comes down to you needing to carry whatever you want to bring with you, you'll be so glad you prepared for a Grab & Go situation.
MANAGING MAJOR CIVIL PROTECTION EMERGENCIES: VISIT THE SERAMAN BOOTH AT EMERGENCY EXPO
Earthquake bag, Here's what to include in your Grab & Go Emergency Kit:
Consider using a large backpack so that your hands will be free.
At least 6 litres of water per person.
Sufficient, pre-packaged snack food to last you for at least 3 days.
A portable radio and a flashlight. It's wise to include extra batteries
HELP and OK signs.
ID, contact lists and medical records.
Photos of family members.
Spare eyeglass and medication, if needed.
Spare house and car keys.
Cash in small bills.
Emergency blanket and waterproof poncho.
Change of clothes or cold weather clothes.
First aid kit including a whistle.
Work boots, gloves, safety goggles, respirator mask.
Duct tape and mult-tool.
Garbage bags, large and small.
Candles, matches or a lighter.
Extra clothing layers including some waterproof options.
Camping gear including shelter, cooking supplies and portable toilet.
Even though 72 hours worth of supplies is not a lot, it could get you to a first-aid station or relief shelters that get set up after the disaster.
Just remember, some supplies are better than none.

Read Also:
Emergency Live Even More…Live: Download The New Free App Of Your Newspaper For IOS And Android
How Unprepared Are You For An Earthquake?
Emergency Backpacks: How To Provide A Proper Maintenance? Video And Tips
Earthquake and How Jordanian hotels manage safety and security
PTSD: First responders find themselves into Daniel artworks
Earthquakes And Ruins: How Does An USAR Rescuer Operates? – Brief Interview To Nicola Bortoli
Earthquakes And Natural Disasters: What Do We Mean When We Talk About The 'Triangle Of Life'?
Earthquake Bag, The Essential Emergency Kit In Case Of Disasters: VIDEO
Disaster Emergency Kit: how to realize it
Emergency preparedness for our pets
Source: