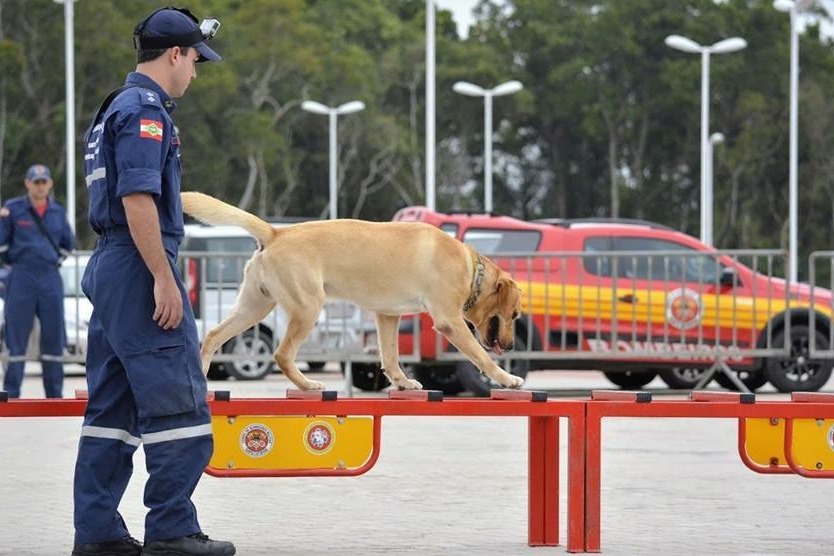 Take a look inside the SENABOM seminar in Florianópolis, Brazil
On November 9, 10 and 11, the city of Florianópolis, Santa Catarina, received the traditional SENABOM, which is the annual firefighter's seminar
Several companies and authorities attended the event, which featured lectures, courses and exhibitions of companies in the field. SENABOM is considered the largest and most respected fire prevention and fighting event in the country and aims to present new technologies in the market, promote commercial exchange between foreign and Brazilian companies, provide an exchange of experiences of firefighters operations throughout Brazil And also bring together professionals related to the prevention, firefighters, rescue and emergency sectors.
The commander-in-chief of the Santa Catarina Fire Department, Colonel Onir Mocellin, pointed out that SENABOM is the country's largest firefighting event. "We will have, in addition to national and international lectures, the presentation of scientific papers, certification of dogs, proof of firefighters steel and water rescue. There are more than three thousand firemen participating. It is a way of interacting and knowing the innovations in technologies that can facilitate the work of the firemen. We want the institution to continue to work with excellence services in what it proposes to do for society, "said the captain in a press release.

In the first day's highlight, Dr. Nicolas Jean Paul gave a talk on the preparation of the fire service for operations against extreme violent actions (terrorist acts) and integration with law enforcement agencies. Another highlight was the talk by professionals from Sossul, a Brazilian company of firefighters and rescue teams that spoke about high performance equipment for head protection and respiratory protection.
On the 10th, the highlights were Sossul's lectures on the new generation of Portable Vehicle Rescue Tools, featuring Weber Rescue products, given by Marco Aurélio Carvalho and innovative solutions for Rescue and Rescue in height, given by Terry Metler.
The Fire Department of São Paulo, as well as corporations from all over Brazil were present. On July 11, the Metropolitan Fire Department Commander, Wagner Bertolini Jr., spoke about the experience with the implementation of a CAFS system in the operational routine of daily attendance of Tactical Pumps.
Several large companies in the industry have demonstrated equipment and novelties in almost one hundred stands. Companies like Resgatécnica, Task, Tencate, Iturri, Drager and even the vehicle manufacturer Spartan, in partnership with the Fire Department of São Paulo, took an Auto Bomba for demonstration in Florianópolis.
SENABOM 2016 was attended by the National Council of Commanders-General of the Military Police and Military Fire Brigade (CNCG) and also brought together members of LIGABOM – National Fire Brigade, which brings together the General Commanders of all Military Fire Brigade Parents.