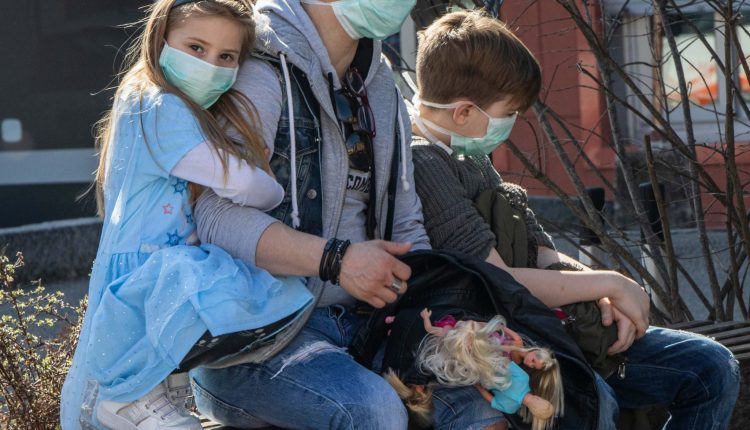 Covid, paediatrician: 'Paralysis and mutism in children, they somatise discomfort'
Covid, paediatrician Raiola (Pugliese-Ciaccio hospital): "They are disorientated, ally with psychologists and child neuropsychiatrists"
The paediatrician on Covid in infancy:
"I see children who no longer walk, as if they had paralysis in their legs, or who say they no longer see or recognise their parents. They are disoriented.
I also saw a 9-year-old boy who suddenly lost the use of speech, as if he had developed mutism. Then he regained everything.
In the hospital we have a high number of children and adolescents with symptoms of a psychological nature, somatising the discomfort they are experiencing in this pandemic".
This was said by Giuseppe Raiola, director of the Paediatrics Operational Unit of the A.O. Pugliese-Ciaccio and past president of the Lions Club Catanzaro Host, at the online conference 'Anatomy of a pandemic – Year I A.D. (After Covid)'.
Raiola also spoke of an "increase in suicide attempts at younger and younger ages.
This is a topical and important problem, especially since it is no longer a patchy situation, but a national one'.
Covid, paediatrician struggling with somatisation? Here is an overview of the situation
Doctors grappling with somatisation therefore find themselves having to "undertake a complex diagnostic process, first of all to rule out the presence of organic problems and then to refer to the psychological sphere.

Children are suffering, they are ill," Raiola emphasises, "and there are many more than 20% of them.
Every day I have at least one patient with a symptomatology that is not medical, but psychological, and we are unprepared to deal with it.
We doctors," the paediatrician recalls, "are not used to treating diseases of the soul, and we need an alliance with psychologists and child neuropsychiatrists to deal with this emergency.
The doctor is further alarmed by the absence 'in Calabria of hospitals with child neuropsychiatry departments.
This is a problem, for example, for the management of eating disorders.
We can intervene when a dehydrated child arrives," concludes Raiola, "but we also need the presence of other specialist figures to help us deal with the distress of these children from the point of view of mental health.
Read Also:
Bambino Gesù Children's Hospital: "Discovery Of A Drug That Traps The Sars CoV-2 Coronavirus, Called "I3C"".
Covid Vaccine In Paediatric Age, Pfizer-BioNTech Announce The Successful Outcome Of A Study In Children 12-15 Years Old: 100% Efficacy
Source: