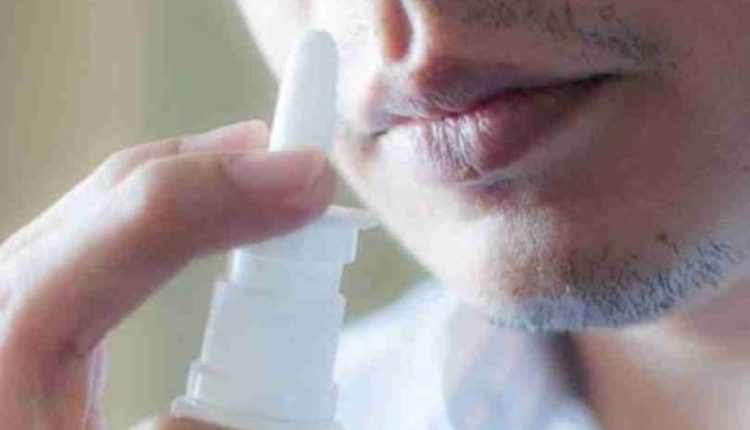 Intranasal Esketamine, the new drug approved for resistant depression
Intranasal Esketamine: treatment-resistant depression (TRD) is, unfortunately, a widespread clinical problem that is difficult to solve and which, in addition to causing suffering, reducing quality of life and potentially increasing suicide risk for patients suffering from it, leads to a significant increase in both direct and indirect healthcare costs
A new study on intranasal Esketamine
Esketamine, an isomer derivative of ketamine, has recently been approved in an intranasal spray formulation for the treatment of resistant depression as an adjunct to an SSRI or SNRI, but evaluations and studies from everyday clinical practice are, of course, needed in addition to the studies that led to the drug's approval to demonstrate its efficacy in naturalistic settings.
How was the intranasal Esketamine study conducted?
The objective of this study, recently published in a prestigious scientific journal, was to evaluate the efficacy and safety of esketamine nasal spray in a clinical sample of patients with resistant depression from various Italian mental health services.
The REAL-ESK study, named after 'real' which stands for real world, i.e. clinical settings of mental health services, and 'Esk' which stands for esketamine, is an observational, retrospective and multicentre study including a total of 116 TRD patients treated with esketamine nasal spray.
Anamnestic data and assessment of depressive and anxiety symptoms using different rating scales (MADRS, HAMD-21, HAM-A) were collected from medical records at baseline (T0), one month after the start of treatment (T1) and three months (T2) after the start of treatment.
Results of the study
The results of the statistical analysis showed a significant reduction in depressive symptoms at T1 and even more so at T2 compared to T0.
A significant increase in clinical response (64.2%) and remission rates (40.6%) was found at T2 compared to T1.
No unexpected safety issues were observed and side effect rates were comparable to those reported in the registration studies.
No differences in efficacy were found between patients with and without psychiatric comorbidities.
In conclusion, the results of this study, to which I also had the privilege of contributing, currently support the safety, tolerability and efficacy of esketamine in a real sample of patients with resistant depression.
The gradual spread of this new drug, which has now been on the market and in current use for several months in Italy too, may help to further confirm, both in the clinic and in research, the encouraging results of the studies carried out so far and, above all, may potentially represent a new treatment tool for depression resistant to common treatments, a pathology that still constitutes a major problem in the field of mental health.
Bibliography
Real-world experience of esketamine use to manage treatment-resistant depression: A multicentric study on safety and effectiveness (REAL-ESK study) – Journal of Affective Disorders 319 (2022) 646-654
Read Also
Emergency Live Even More…Live: Download The New Free App Of Your Newspaper For IOS And Android
What You Need To Know About Substance Use Disorder
Seasonal Depression Can Happen In Spring: Here's Why And How To Cope
Don't Ban Ketamine: The Real Prespective Of This Anaesthetic In Pre-Hospital Medicine From The Lancet
Intranasal Ketamine For The Treatment Of Patients With Acute Pain In ED
The Use Of Ketamine In Pre-Hospital Setting – VIDEO
Ketamine May Be Emergency Deterrent For People At Risk Of Suicide
What Is Ketamine? Effects, Uses And Dangers Of An Anaesthetic Drug That Is Likely To Be Abused
6 Ways To Emotionally Support Someone With Depression
Defusing Among First Responders: How To Manage The Sense Of Guilt?
Temporal And Spatial Disorientation: What It Means And What Pathologies It Is Associated With

The Panic Attack And Its Characteristics
Pathological Anxiety And Panic Attacks: A Common Disorder
Panic Attack Patient: How To Manage Panic Attacks?
Panic Attack: What It Is And What The Symptoms Are
Rescuing A Patient With Mental Health Problems: The ALGEE Protocol
Why Become A Mental Health First Aider: Discover This Figure From The Anglo-Saxon World
Anxiety: A Feeling Of Nervousness, Worry Or Restlessness
Firefighters / Pyromania And Obsession With Fire: Profile And Diagnosis Of Those With This Disorder
Intermittent Explosive Disorder (IED): What It Is And How To Treat It
Management Of Mental Disorders In Italy: What Are ASOs And TSOs, And How Do Responders Act?
ALGEE: Discovering Mental Health First Aid Together
Rescuing A Patient With Mental Health Problems: The ALGEE Protocol
Basic Psychological Support (BPS) In Panic Attacks And Acute Anxiety
The Severity Of Depressive Symptoms Over Time May Help Predict Stroke Risk
Anxiety, When Does A Normal Reaction To Stress Become Pathological?
Generalised Anxiety Disorder: Symptoms, Diagnosis And Treatment
What Is The Difference Between Anxiety And Depression: Let's Find Out About These Two Widespread Mental Disorders
Five Benefits Of Mental Health First Aid Training
Relationship OCD: Obsessive-Compulsive Disorder On Partner Relationship
Psychosomalisation Of Beliefs: The Rootwork Syndrome
Intermittent Explosive Disorder (IED): What It Is And How To Treat It
What Is Postpartum Depression?
How To Recognise Depression? The Three A Rule: Asthenia, Apathy And Anhedonia
Postpartum Depression: How To Recognise The First Symptoms And Overcome It
Agoraphobia: What Is It And What Are The Symptoms
Postpartum Obsessive-Compulsive Disorder
Source