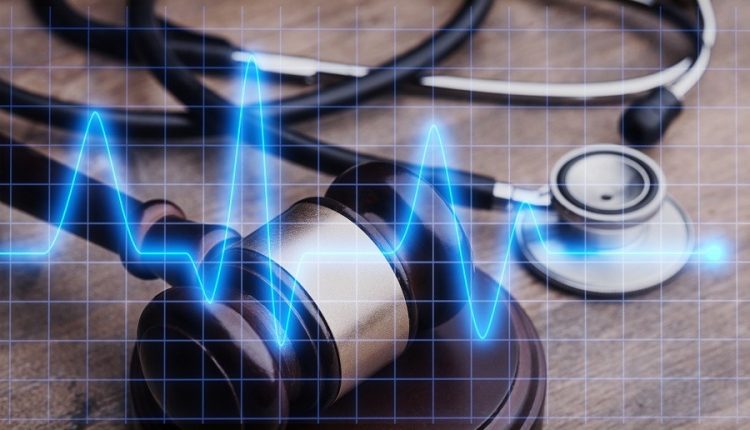 Defusing among first responders: how to manage the sense of guilt?
Guilt is a human feeling that must be analyzed and must be know how to manage. For a healthcare professional or an emergency first responder, feeling guilty could be risky for physical and mental health, and for the patients, too. What is the role of defusion?
Also among first responders and healthcare workers, "guilt has a function. It is there to let you know that you have done something you feel is wrong so that you can decide to do better things in the future. What you need is the signal, and do not let the emotion to take control of your life. Once you accept this, you can move on and continue to do good things and be satisfied with your life." (Richard Bandler and Owen Fitzpatrick)
The feeling that a first responder and a healthcare worker can perceive are different depending on their personality: "victim" forced to accept massacring shifts, because the course of the structure "depends on me"; giving in to psychological blackmail by the patient (even unconsciously), because his salvation, "depends on me".
STOP TO BE CONDITIONED BY GUILT, HOW TO DO IT?
Breaking this dynamic linked to the conditioning of guilt is not an easy path, but it is possible. The realities that first responders have to face are often very difficult from an emotional point of view.
One example among all is the recovery of victims in major emergencies, whose sight is particularly difficult especially when it comes to children. These interventions have a strong emotional impact on the healthcare worker, who can experience an infinite range of emotions ranging from sadness to guilt over the feeling of having failed the mission.
Often the manifestation of these emotions is experienced as unprofessional, the first responders are, in fact, in a paradoxical condition that is to "function in a healthy way" in a condition where everyone else is allowed to "function abnormally" (Di Iorio, 2011).
In this regard, Mitchell and Everly (1996) talk about critical incident defining it as "any situation faced by health emergency personnel, capable of producing an unusually high emotional stress able to interfere with the skills of the operator in front of the scene of the event and even after".
GUILT, A REAL RISK FOR HEALTHCARE WORKERS AND FIRST RESPONDERS
It is a real risk for people who are often in contact with accidents, tragedies, deaths, injuries and can cause family problems, loss of a job as well as high individual suffering.
It is no coincidence that the most frequent request of healthcare workers and first responders is the need to express what they have felt and feel, to be able to get rid of the intense emotions experienced: pain, fear, sense of helplessness, guilt, disorientation, for fear of not being able to cope with the situation, both physical and mental fatigue.
Feeling helplessness, or guilt is strongly connected to an experience of poor effectiveness of the treatment for the repeated deaths of patients, also accompanied by an experience of the failure of their professional role, in addition to fear and anxiety.
These are the most common problems and discomforts manifested by healthcare workers and first responders on duty.
DEFUSING AGAINST GUILT IN FIRST RESPONDERS: WHAT DOES IT CONSIST OF AND WHAT ADVANTAGES CAN IT BRING?
The technique most used by a Professional Health Counselor is that of defusing: activities aimed at the expression and the first elaboration of emotional experiences, but also at the valorization of personal and professional resources to face the most impacting problems.
The aim is to help operators before they can generate burnout or emotional disorders. (Young, B. et al., 2002)
Defusing can be considered an "Emotional First Aid". With defusing is attempted to provide support through active listening and sharing a common experience to counteract psychological isolation, mitigate guilt, anxiety, helplessness and encourage a feeling of greater control, has a containment function that starting from a cognitive level back to this with the teachings of operators on stress management techniques.
The importance of an individual and group path with a Professional Health Counselor lies in the prevention of substance abuse: the use of substances can be a way to avoid bad memories, relax when there is emotional tension, socialize despite feelings of isolation or insecurity, get pleasure from activities despite feelings of insensitivity or emotional emptiness, sleep without nightmares or insomnia problems.
In the teaching of relaxation techniques: to increase readiness, energy and clarity in making decisions and as a way to load yourself regularly. In contributing to the creation of survivors' self-help groups: which can also arise spontaneously, but which can be given advice and specialist knowledge.
Providing advice to team leaders and practitioners on stress reactions and strategies for managing them. Facilitate group cohesion and peer support. Provide opportunities for emotional openness.
READ THE ITALIAN ARTICLE
REFERENCES
Rita Di Iorio, Daniele Biondo, Psicosoccorso, Dall'incidente stradale al terremoto, EDIZIONI Magi, 2011
Maria Teresa Fenoglio "Le emozioni dei soccorritori" in Rivista di Psicologia dell'Emergenza e dell'assistenza umanitaria, n. 4/2010 pag. 47
Orazio De Maria, "Corso Qualificativo per Operatori di Supporto Psicologico in Emergenza" in Notiziario della Marina, Luglio – Agosto 2012, pag. 53
Young, B. (et al.) (2002). L'Assistenza Psicologica nelle Emergenze, Erickson, Trento
SOURCE