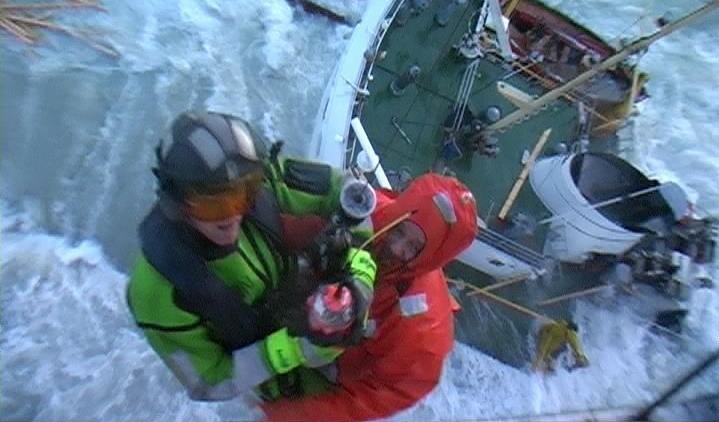 HEMS - Doing rescue with the Northern Norway JRCC
Norway is a fascinating country characterized by multicoloured villages and wild environments. We just wondered how could be providing SAR, water rescue and safety missions in such a land. That's why we interviewed the Northern Norway Joint Rescue Coordination Centre (JRCC) director.
Norway, a fascinating country characterized by gracious multicolored villages, forests, fjords and sea. Nature rules in this country. She is a source of life for humankind, but, at the same time, she may no longer be compassionate with us. Freezing temperatures, wild environments and very unstable weather are the main reasons why people need to call the national emergency numbers 112 or 113 to request SAR missions, help and care. Have you ever wondered how Norwegian rescue service works? In order to know much more information, we interviewed the Northern Norway Joint Rescue Coordination Centre (JRCC) director Bent-Ove Jamtli.
SAR in Norway and JRCC – Everything began in the middle of the sea
The two Rescue Coordination Centres in Norway were established in 1970. Before the current emergency management, SAR operations were not well-coordinated, because there was a kind of "ad hoc" organization. There were no rescue helicopters in Norway, for example, which now, with sea rescue, are the most important vehicles during dispatch. The first helicopters were bought in 1967 after a big incident occurred in the middle of the sea between Norway and Denmark.
A ship was in heavy distress. About 150 people were on board and the boat was about to sink. Fortunately, everyone has been rescued by the Danish thanks to the use of SAR helicopters. Denmark was the only one which had of a good range of rescue helicopters available, so they were able to rescue people in danger in the sea without issues. Norway was a little bit lacking in that field, so the main SAR organization decided to get sea rescue helicopters, too, and two rescue coordination centres were established: one in Northern Norway, located in Bodø, and the other in Southern Norway, located in Sola. This organization has been formed to provide a good quality service in the whole country.  After that incident, everything has been improved to provide an even better emergency service.
SAR in Norway – How a rescue emergency call is managed
An emergency call arrives in two different ways: via the emergency transmitter, maritime VHF ch 16, MF radio, DSC or via 112 / 113. In case it's an emergency transmitter call, from an aircraft or a boat, we receive it directly. If the call arrives at police forces through 112 or to ambulance service through 113, and if they cannot manage it directly, they will put the call forward to the JRCC NN.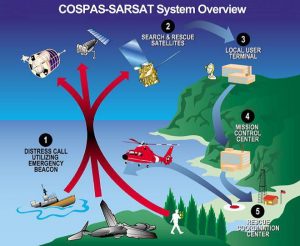 "Most of the distress calls are received by our coastal radio system", explains Director Jamtli. "The most part of distress calls arrive there. The information arrives also from the Air Traffic Control System because they receive the distress call if an aircraft or a helicopter is missing. The call can come from different agencies, actually."
Once the JRCC NN get a call and before they intervene, they may request the support of other forces.
Mr Jamtli said, "It depends on the type of SAR emergency because we manage land, aeronautical and water rescue. In case of land rescue, for example, when someone gets lost in the wood or is involved in an avalanche, we coordinate ourselves with rescue sub-centres in each police district in Norway. In these cases we provide support to local organizations, providing helicopters and resources they need for the operations."
Norway – Employees at JRCC NN to provide SAR
At JRCC NN work 2 SAR Mission Coordinators (SMC) per shift. They coordinate about 3.000 rescue incidents per year. There are also 2 coastal radio operators on duty.  Job at Northern Norwegian JRCC is organized in shifts, and employees are chosen from other operational backgrounds: maritime, aeronautical, police or medical emergency services.
"They must have good experience before we employ them.", assures Jamtli.  "After the employment, they get a year training with us, then they will be theoretically and practically tested.  Afterwards, they become authorized SAR Mission Coordinators. We need to recruit professionals from different backgrounds because we provide land, sea and aeronautical SAR, so they supplement each other during missions. They learn from each other, providing an efficient team job."
SAR in Norway – Technologies are essential
"We have satellite systems to know the right position of a boat or a person lost thanks to polar orbit satellites", explains the Director.
In case of an emergency beacon in the sea or on an aircraft, JRCC NN gets the signal from American GPS and Galileo satellites. Further development of satellite receipt and transmission of distress signals are get by emergency beacons.  They also dispose of a normal location system, like coast radio stations, HF radio. "Generally is the coast radio station notifies us about incidents.", explains Mr Jamtli.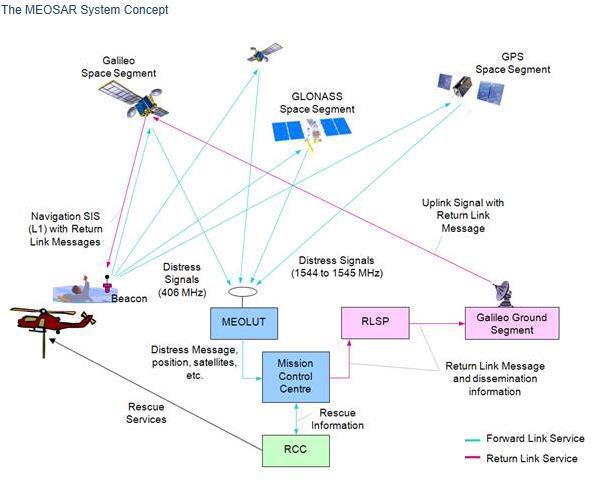 "We are adding other segments and our aim is using many different satellite segments to improve the communication of emergency beacons. But we still are testing it in order to make transmission more accurate. Implementation at NMCC started in 2013 and will be undergoing extensive operational testing until declared fully operational, hopefully in 2017"
What about the rescue vehicles in Norway SAR?
The most important rescue resource JRCC NN dispose of are rescue helicopters.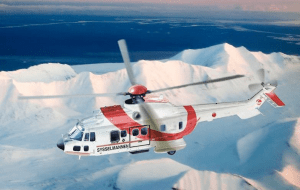 "We have six bases with Sea-Kings on the mainland and 2 Super-Puma rescue helicopters in Svalbard. But in the mainland is the air force which operates with helicopters."
In particular, they dispose of special SAR assets for SAR, Air  Ambulance and Police support priorities. for this, they have Sea-King helicopters available, however, they will be soon replaced by AW-101 from 2017-2020.
Public institutions are obliged to participate with all available and feasible resources in a rescue operation if asked by national and regional JRCC–Public institutions covering their own expenses, which are salary, administration and transport costs. On the other side, we cover the extra costs, such as expenses related to the use, damage and loss of equipment.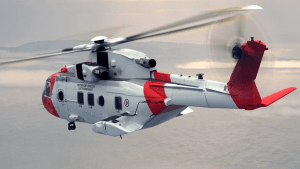 JRCC Norway – A land with a quickly changing weather
Generally, the wind is the main obstacle for Northern Norway JRCC, because radio stations, communication and sometimes the SAR operations themselves, with helicopters, in particular, are hindered. In particular, when professionals have to find a missed vehicle, for example, a ship and radar programs do not work, it is problematic. In particular in an artic nation like Norway, weather changes rapidly. The rapidity of rescue service is essential for JRCC NN before the weather could cause even more issues. Main challenges in the artic:
Long distances
Few rescue assets
Extreme weather conditions
Communications
Absence of daylight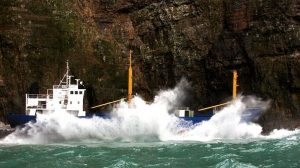 The director: "Once happened that a small fishing vessel with two guys on board was in distress. Weather was stormy but they tried to set out anyway. At a certain point the boat capsized and fortunately for them, they were not far from the coast, so they managed to reach the shore, but the place was very remote, near to North Cape. We tried to reach them by sea, but the weather did not allow us to reach that part of the coast safely. So we sent a helicopter, but there was too much turbulence to guarantee safety both for our crew and the guys on the shore. We tried to send a land rescue team on snowmobiles from the nearest village far 1:30 h from the vessel, but because of the blizzard, they risked to fall from the cliffs. So the guys had to stay on shore for 5 hours, waiting for the wind to calm down. So the helicopter could finally take off and rescue them."
Fortunately, this has been a case in which no one got hurt or lost life. The fortune is that these guys were near the shore, otherwise, nobody could imagine what might happen if they were not. Many times, because of the bad weather, professionals cannot be dispatched. It would be very risky for them, too.
News and projects for Norway JRCC NN
We asked Mr Jamtli if they are thinking about some project to improve their activity and to ease their work in the SAR field.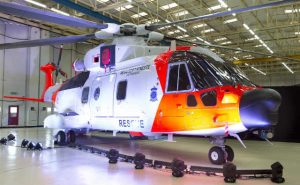 "We have some project to improve our service. There are areas where we need to improve our presence. We bought 16 new helicopters to improve our service, such as AugustaWestland 101 and they are all built-in UK. Right now we have only 6 helicopter bases and we are aiming to set a new base in the Northern area of Norway. We only have two bases there and we need to cover better that area because it's very large. We are looking into improving satellite communication. Here, especially in the artic, where there is a poor satellite communication and with no broadband, we cannot communicate very well among helicopters crews, also because new helicopters are equipped with satellite communication devices to exchange maps, rescue areas and other details very quickly. That means we need broadband, so we need to improve satellite communication coverage in the polar area. But it's kinda costly, so we are studying how to manage to do it."
READ ALSO