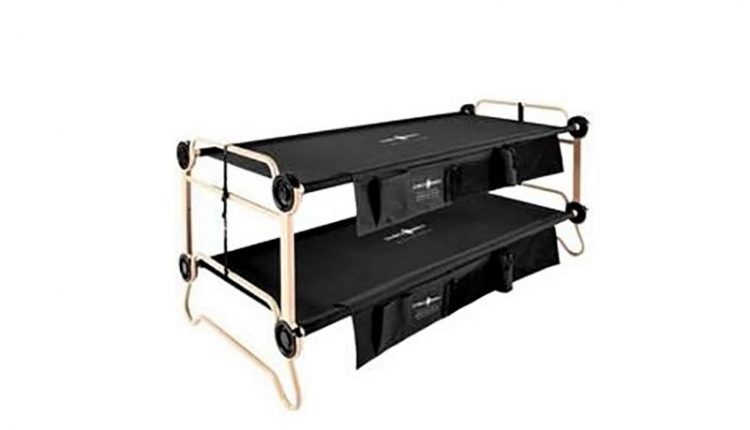 Maxi-emergency management: getting to know the Disc-O-Bed® portable bunk bed
Disc-O-Bed® is known everywhere for its unique ability to design and provide strength and safety in each of its products, offering various ready-to-use sleep systems
The worldwide patented Disc-O-Bed® is a portable and extremely robust bunk bed system
Very useful in managing maxi-emergencies, requiring no screws, bolts and tools in its assembly, making it so easy to assemble and quick to disassemble. It is therefore perfect for homes, camping, rescue, shelters, schools and medical aid.
Through its patented disc system – hence the name – the company constantly meets and exceeds the extreme needs in any context of emergency or military troop deployment around the world.
We offer a robust, transportable product; simple to assemble, it is hygienic and offers a quick, effective and comfortable sleeping solution.
Today, Disc-O-Bed®'s reputation for quality, strength and comfort extends to sleeping solutions, modular chairs and sofas for outdoor and camping enthusiasts as well as home living contexts where sleeping space is precious.
When camping and on holidays, the bunk sleep solution provides the family with easy-to-assemble, tool-free systems for the next outdoor adventure, at home, on vacation or on the road.
There are different bed heights, all parts can be purchased individually and a wide range of accessories is available.
These include a footlocker, locker, side organizer, mosquito net and infusion frame and holder.
To operators, rescuers and outdoor enthusiasts, it guarantees a versatile and mobile sleep solution for adults and children, young and old.
The patented tool-free locking system is very practical and fast and allows assembly in any environmental context, it can be configured as a bunk bed, a bench to sit or two single beds and does not require a mattress.
The hygienic, machine washable towel molds to the shape of your body for contoured comfort and is durable to prevent tearing or tearing.
The steel frame adapts to uneven ground and the feet, wide and sturdy, increase the adaptation to the ground.
Each bed system is stored in its own transport bag, which is also washable, equipped with a zipper and is a sturdy and compact bag for easy storage and transport.
MANAGING MAXI CIVIL PROTECTION EMERGENCIES: VISIT THE SERAMAN BOOTH AT EMERGENCY EXPO
Thanks to the enormous load capacity, 227 kg per cot, the Disc-O-Bed®'s can be used as single beds, as bunk beds and even as a bench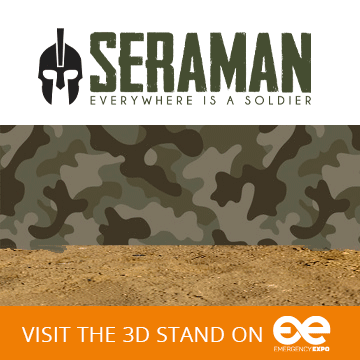 There are many variations, for example as regards the color and length of the bed; at approximately 2.20 m in length, it is even more comfortable.
Among the very useful accessories is the tool holder that can be attached to the bed frame so that users can hang it, as well as the convenient side organizers that can be attached directly to the mat.
This is a simple but smart solution for storing small personal items, eg. water bottle, mobile phone, etc., stowed away neatly and within easy reach.
Thanks to the steel structure, the Disc-O-Beds are extremely sturdy and durable and thanks to its unique design, the 600 den sturdy cloth can be easily removed to be cleaned in the washing machine, as are all accessories.
Each part can be replaced, in case of loss: it is not necessary to replace the entire cot.
All this makes Disc-O-Bed® a very flexible, versatile and very long-lasting sleeping solution.
Disc-O-Bed® believes that in case of emergency, natural disasters and mobile field hospitals, the rapid and reliable provision of emergency services and products is essential for human survival, from this concept the relationship between Disc- O-Bed and the US military and disaster relief organizations from various nations for over 25 years.
With offices in the United States, Germany, South Africa, Hong Kong and China, including numerous distributors, we are represented around the world. Some of our clients include the Federal Technical Rescue Agency (THW), the International Federation of the Red Cross, Red Crescent Companies and FEMA (Federal Emergency Management Agency).
Disc-O-Bed® offers the sleeping solution for everyone and is close to you at all times, from volunteer, rescue and emergency activities to your holiday, camping and outdoor.
Read Also:
Civil Protection, Which Vehicles To Prepare For Hydro-Geological Emergencies?
Climate Change, International Red Cross Report On The Impact On People
Managing Maxi Civil Protection Emergencies: Seraman At Emergency Expo
Source: