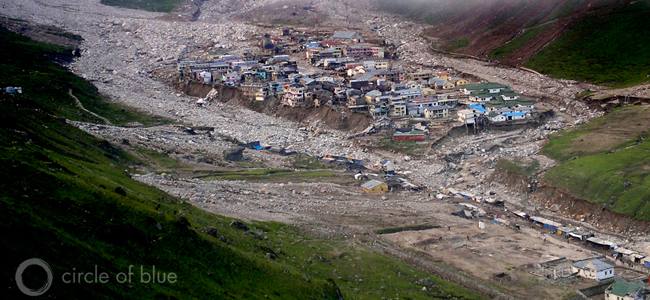 India floods warning continue in many districts of Uttar Pradesh
(NEW DELHI) – Many districts in Uttar Pradesh continued to be in an 'unprecedented flood situation' on Tuesday with the river Rapti in Balrampur maintaining an alarming level. Hundreds of villages in Balrampur, Bahraich, Lakhimpur and Shravasti were under water throughout the day. Situation in many districts of Bihar and Assam too remained grim. The Central Water Commission (CWC) of the water resources ministry said the river Rapti was flowing 0.64 meter above danger mark "with a falling trend" at 3 PM.
Floods in Nepal and heavy rainfall in catchment areas led to raising the water level not only in the river Rapti but also in Ghagra, Saryu and Bagmati. Though water levels in all these rivers continued to be above danger mark, the "falling trend" of the level in river Rapti came as a relief on Tuesday afternoon. The situation will, however, be normal only if it stops raining in the catchment areas in both Nepal and India.

The CWC chairman AB Pandey said the rise in the water level of the river Rapti has triggered an unprecedented flood situation. A standard operating procedure (SOP) was, however, in place wherein information was provided on its flow, he added.
The SOP mainly comprises of details on dissemination of warningalert information as well as plan for evacuation of affected people to safer (highland) places with the help of local administration.
Local administrations in all the three states – UP, Bihar and Assam – have been evacuating affected people with the help of NDRF teams and voluntary organisations for the last three days.