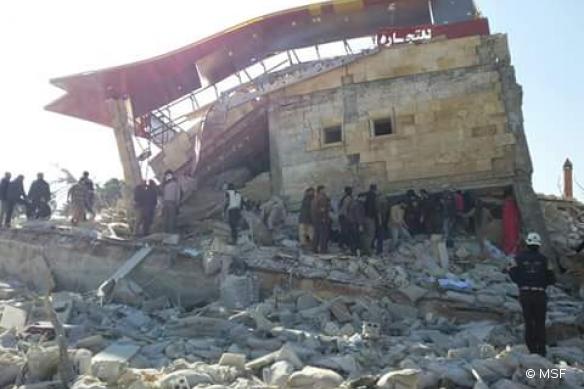 Sirya, another airstrike on a civilian Hospital
An MSF-supported hospital in Idlib province in northern Syria was destroyed in an attack on Monday morning. The hospital was hit four times in two series of at least two attacks within a few minutes of each other, and at least eight members of staff are currently missing.
"This appears to be a deliberate attack on a health structure, and we condemn this attack in the strongest possible terms," said Massimiliano Rebaudengo, MSF's Head of Mission. "The destruction of the hospital leaves the local population of around 40,000 people without access to medical services in an active zone of conflict," Massimiliano said.
The 30-bed hospital had 54 staff, two operating theatres, an outpatients department an emergency room.
MSF has been supporting this hospital since September 2015 and covered all the needs of the hospital including provision of medical supplies and running costs.