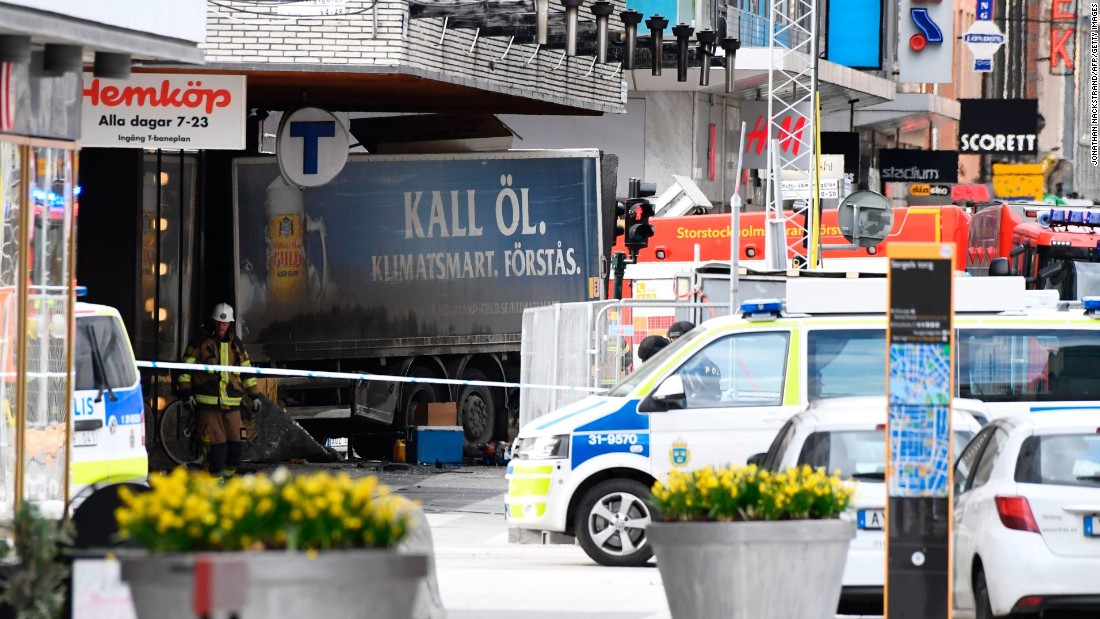 Stockholm, truck drives into crowds
Stockholm, truck drives into crowds in central killing two people
A truck has driven through crowds on a shopping street in Stockholm and crashed into a department store, killing two people and injuring others.
The Guardian says that Police said they were treating the incident as terror-related, and issued a warning for the public to avoid the city centre following reports by local TV stations that shots had been heard in the area.
The public radio station Ekot initially said three people had been killed after a haulage vehicle drove into crowds on Drottninggatan, the largest pedestrianised shopping street in the Swedish capital. Police later said there had been at least two confirmed fatalities.
Photos on social media showed the truck crashed into the corner of the Ahlens upmarket shopping centre with its cab on fire. Swedish broadcaster SVT said shots had been fired after the crash, and video footage showed hundreds of people running from the scene.
A witness named as Anna told local Aftonbladet news: "I saw hundreds of people run – they ran for their lives. I turned and ran as well."
Police confirmed they had received calls about people being injured by a vehicle on Drottninggatan. Towe Hagg, a police spokeswoman, said a vehicle had injured people on the street, which is close to the city's main train station.
Train and metro lines in the city have reportedly been suspended.