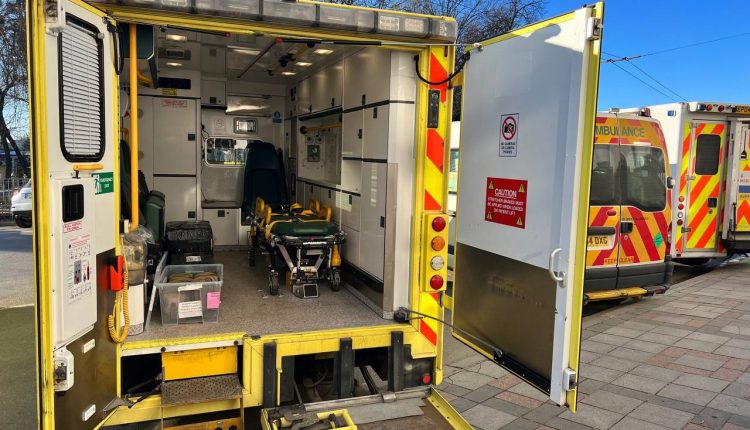 War in Ukraine, battered Poltava receives five ambulances, medicines and food from UK
The mayor of Poltava reported receiving humanitarian aid: five ambulances with first aid equipment, medicines and food from the UK

Thanks from the Mayor of Poltava
"We received five ambulances with first aid kits from the UK. Thanks to the efforts of Igor Ehrenburg, a member of the municipal council, and entrepreneurs Roman Perederi and Roman Kharchenko, who provided logistics from England, these ambulances are now in Poltava.
On behalf of the entire Poltava territorial community, I thank our compatriots in Britain and the Make a Difference Ukraine campaign.
There are currently no active hostilities in Poltava, so we will most likely send the ambulances where they are most needed now – in the very crucible of war to save the wounded and sick.
The cars arrived in Ukraine not empty, Ukrainian and British compatriots loaded them with food and medicine.
Thank you to the world for supporting us in difficult times. Let's win together!" , – quotes the press service of the mayor of Poltava Alexander Mamay.

UK for Poltava and Ukraine
It will be recalled that the UK was one of the first countries to join Ukraine before the start of a full-scale Russian invasion.

This gift comes as the latest in a long line of support initiatives, including logistical and military.
Read Also:
Emergency Live Even More…Live: Download The New Free App Of Your Newspaper For IOS And Android
Ukrainian Crisis: Kharkiv, Rescue Driver Saves Two People From The Rubble Of A House
Ukrainian Crisis: Falck Donates 30 Ambulances To Support In Ukraine, Moldova, And Poland
Odessa, Twin City Marseille Sends Two More Ambulances To Bombed-Out Ukraine
Aggression In Ukraine: Poland Transferred Three Ambulances To Dnipro
Seven Ambulances Donated To Moldova Through The European Union Civil Protection Mechanism
War In Ukraine, Ambulance Fitters On The Front Line: Validus Sends Emergency Vehicles To Kiev, Cherkasy And Dnieper
Source: