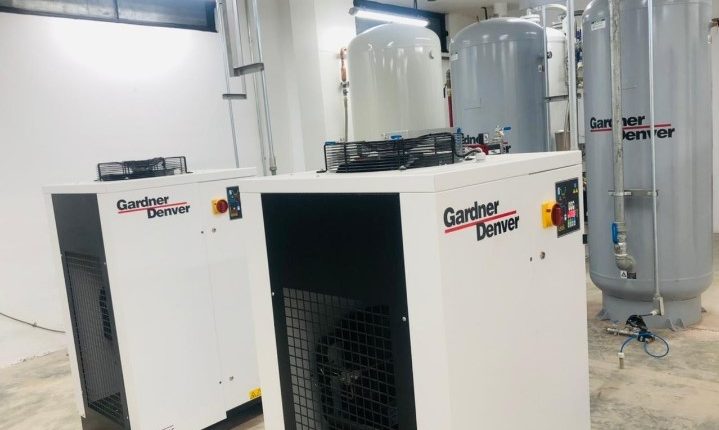 Bolivia and Covid, the government's solution to the shortage of oxygen cylinders: a new generator plant built
Bolivia is trying to find lasting solutions to the problem of supplying oxygen cylinders in rural areas, especially in the fight against Covid
Bolivia and the treatment of Covid patients in rural areas: how they overcame the shortage of oxygen cylinders
The Ministry of Health and Sports therefore installed this Sunday a modern 'Oxygen Generation Plant' in the third level hospital under construction in the municipality of Villa Tunari, to care for COVID-19 patients who require this drug in both rural and urban areas of the department of Cochabamba.
"Today, this generation plant with more than 700 cubic metres per day of production, half of which will be used entirely for bottling oxygen cylinders, will make it possible to supply the tropics, but also to extinguish and contribute to the sources of shortages that are generated in the municipality of Cercado, Cochabamba, is a great help and we are still working on other plans that President Luis Arce asked us to accelerate, in order to implement more oxygen generators, "said the Deputy Minister of Health System Management, Álvaro Terrazas, in an act developed in the municipality of Villa Tunari.
Bolivia, the oxygen cylinder production capacity of the new plant
The plant has an effective capacity to generate 28.32 to 36.81 cubic metres of oxygen, meaning that an average of 30 to 32 m3/h can be taken with 93% purity as standard.
This means that filling 6m 3 capacity bottles of oxygen will result in a filling production of five bottles per hour, with a 24-hour production, 60 bottles of 6m 3 could be filled daily. Monthly it will load 1,800 bottles.
Terrazas clarified that the third level hospital is under construction, as it has been paralysed by the 'de facto government', however, he stressed that the installation of this generation plant was a priority in view of the need for oxygen due to the increase in COVID-19 positive cases in the city of Cochabamba.
He stressed that the national government did not back down to meet those oxygen and medication needs that different regions of the country have, despite it being a competence of the autonomous departmental and municipal governments.

"Unfortunately Santa Cruz with that size or La Paz have not been able to equip themselves so far and we as a national government will manage," he added.
For his part, the governor of the department, Humberto Sánchez, said that the start-up of this plant is in response to the coordination between the authorities of the municipal, departmental and national governments with the aim of not neglecting the health of the population of Cochabamba.
"With this oxygen generation plant, 60 bottles per day will be produced, which will be important for the population of the tropics of Cochabamba and in response to the demand of the different hospitals in the city of Cercado," he agreed.
The Villa Tunari plant joins the generator installed with the support of the Bolivian National Brewery in the Hospital del Sur de Cochabamba and the start-up of another oxygen generation plant in the municipality of Challapata in the department of Oruro.
Read Also:
Bolivia, The Government Guarantees 15 Million COVID-19 Vaccines And Confirms The Immunization Of 7 Millions Of Bolivians
COVID 19 In Bolivia, Health Minister Marcelo Navajas Arrested Over The "Golden Ventilators" Scandal
Source: