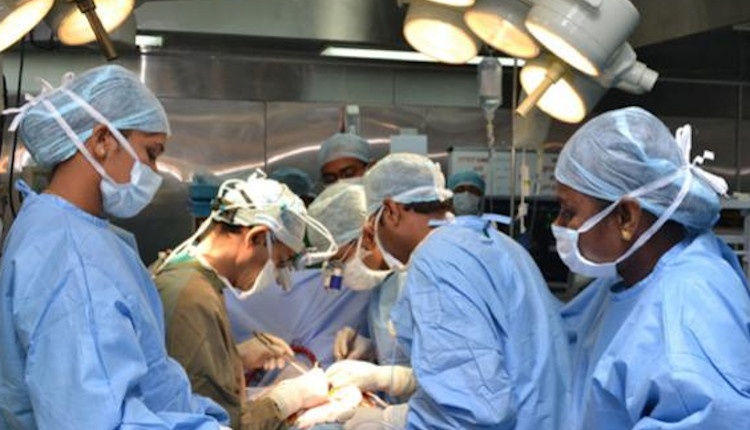 Humanitarian missions in conflict countries: the experience of an anesthesiologist
The International Committee of Red Cross (CICR) issued an interview with a French anesthesiologist who was inspired by medical missions in conflict countries. We wish to report the story of Nathalie, who treasured these adventures to spread her experience and push other practitioners providing their skills to those who need the most.
Nathalie is a French anesthesiologist with much passion for her profession. In the interview we collected by the CICR, she was tired of the managerial approach to healthcare in France, which she believes is comparable to that of a company, instead to be a dedication. So she decided to follow the missions with some colleagues and provide her medical skills in conflict countries with the Red Cross.
Being an anesthesiologist in conflict countries: the first impressions of Nathalie
The CICR issue reports the words of Nathalie: "When I first heard about the ad hoc missions with the International Committee of the Red Cross, I wasn't really tempted by the experience. I was afraid of the impact that violence and fighting could have on me, as I was not at all familiar with it. Then, after discussing it with colleagues who worked for the ICRC, I told myself that I was going to apply. I said to myself, 'If I can't handle the situation, I'll go home.' My first assignment was for South Sudan."
According to Nathalie, the missions are all unique. "In Afghanistan, I did a lot of situation assessment. I also conducted medical training for the medical staff who were there. But I didn't participate much in the operations. I am in Goma, in the Democratic Republic of Congo. Things are different here. I am in fact the only anesthesiologist on site. Therefore, I am on call all the time. I also have to adapt to the situation, with sometimes limited equipment, techniques and medication."
Anesthesiologist in conflict countries: the memory that will remain in her mind during her experiences, this far
"When I was in South Sudan, I met a rather old woman. I will never forget her. When she came to our hospital, she had a gaping wound in her leg. Her relatives had wrapped the wound in banana leaves. Her bones were held together with a homemade splint made from two huge wooden spoons. When the wound was unwrapped, it was infected and full of worms.
Two weeks earlier, she had been hit by a bullet while working her land. She had been in pain for two weeks and the pain was certainly unbearable. If we had not intervened, she would probably have died in excruciating pain. We treated her as best we could, but we could not save her leg. We had to amputate it, but at least she survived. She was then followed by our prosthetic colleagues, who gave her a prosthesis, to allow her to resume a more normal life."
As a human, rather than an anesthesiologist, which are the values that experiences in Africa and the Middle East can bring?
Nathalie explained that working for the ICRC is an incredible human adventure. "I learn a lot from my colleagues, about my work but also about myself. Depending on our cultures, some things may seem obvious, but they are not at all. For example, I questioned some of my "truths" because they were not obvious to the Pakistani surgeon I was working with. I came to understand that we all have our truths based on our culture and experience.
As anesthesiologist, I love what I do on a mission. It's a job based above all on team spirit. You allow the surgeon to be able to do his or her work, while at the same time preventing patients from suffering or even dying. What I also like about this job is being able to pass on the knowledge I have accumulated over my years of experience."
As anesthesiologist, what advice could be given to other practitioners who want to apply to conflict countries missions?
"When you decide to go on a humanitarian mission, you must first of all be mature and then be aware of your own limits, weaknesses and needs. You need to be aware of the mechanisms you can rely on to better manage your anxiety, sadness, irritability, misunderstandings with your colleagues and also sometimes your loneliness.
That being said, if a mission makes sense to you and you are able to adapt to each situation, with limited equipment and medication, then try it! The satisfaction you will get from it will be strong. For my part, I have had the chance to live enriching experiences and to accomplish tasks that I would never do in France".