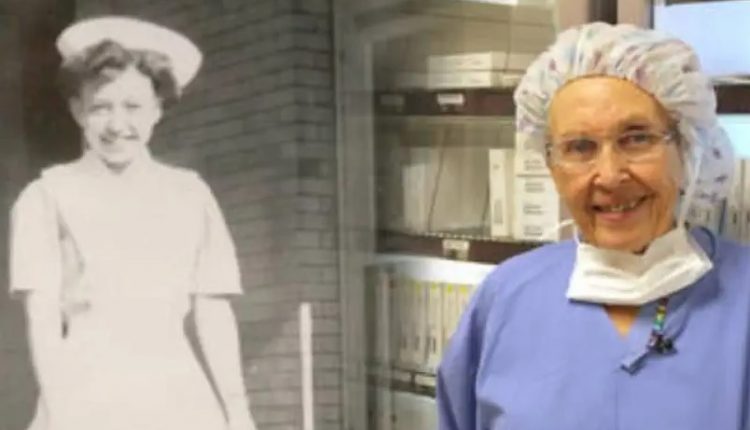 USA, a record-breaking nurse: Florence 'SeeSee' Rigney retires at 96, after 70 years of work
From the USA, a story of love for the work of a nurse: that of Florence "SeeSee" Rigney, for 70 years at the service of people in need of care
USA, a record-breaking nurse: the story of Florence "SeeSee" Rigney
When will I retire? Nurse Florence "SeeSee" Rigney was due to retire at the age of 65, but after a few months she reconsidered and postponed her retirement for 30 years, and at the age of 96 she made up her mind.
Her nursing career began as a student at the age of 26 at the Tacoma General School of Nursing in Washington and allowed her to see the changes in caring for people from the post-war period to the present day.
Record-breaking nurse: Florence "SeeSee" Rigney, 96, has retired from the hospital in Tacoma (USA), Washington the official release of MultiCare Health System
Her last day of work was Friday, 16 July 2021 after more than 70 years of honourable service.
When Rigney began nursing, penicillin had just been introduced, but among the many changes she has seen, one of the biggest changes in medicine that has affected her is the length of time patients are admitted.
When in the old days, she said, patients could stay for 10 days or more after surgery.

Now most go home in a day or two, thanks to advances in modern medicine and home care options.
Florence "SeeSee" Rigney is the world's oldest working nurse and is the fifth longest-serving elderly worker in the world, the top 4 are perhaps unreachable because they are all over 100 and are a youtuber, a barber, a scientist and a doctor.
The news of Florence retiring has gone around the world, much more so than when the videos and photos of her being younger at just 90 years old were circulating.
In the course of time you meet nurses with 30-40 years in the department, but a nurse with 70 years is unique, so best wishes to Florence for her well-deserved retirement.
Read Also:
International Nurses Day 2021: Virginia Henderson, The First Lady Of Nursing
A 20-Year-Old Nurse Who Was Treating The Wounded Also Killed In Myanmar
Source: