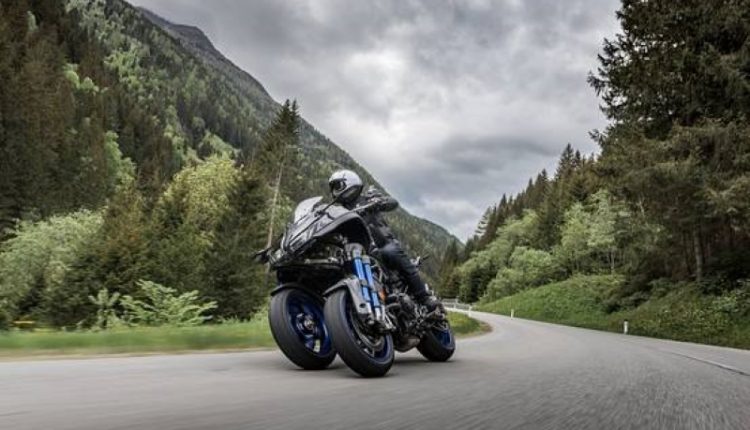 Ambulance, medical emergency motorcycle (MEM) and accidents: are three-wheelers (trikes) safer than two-wheelers?
The medical emergency motorcycle (MEM) is an essential, almost indispensable means of rescue in certain scenarios. In city centres, in forested mountain areas, on the beaches of our coastlines, at crucial points on the motorway network: there are situations in which the arrival of an ambulance or helicopter is highly complicated, if not impossible
WOULD YOU LIKE TO GET TO KNOW RADIOEMS? VISIT THE RADIOEMS RESCUE BOOTH AT EMERGENCY EXPO
It has happened to every rescuer to exclaim a 'darn' in certain situations, especially if the Operations Centre announces a time-dependent illness.
And those who have tried the motorised ambulance have thought 'less bad' in the same situation.
Reservations with respect to this means of rescue concern the safety of the rescuer himself, and in this respect the evolution to three-wheelers (motorbikes known as 'trikes') has led to an improvement.
WOULD YOU LIKE TO TEST YOUR KNOWLEDGE AS A RESCUE DRIVER? ENTER THE FORMULA GUIDA SICURA BOOTH AT EMERGENCY EXPO
Yes, but how much has safety improved? Comparison between three-wheeled and two-wheeled motorised vehicles
Because of the dangers associated with collisions with motorbikes, the spread of three-wheelers, also known as trikes, seems to be making motorcyclists safer.
The primary disadvantages of motorcycles focus on three main factors: stability, protection, and control.
Therefore, manufacturers are trying to increase motorcycle safety by altering designs to cater to the correction of these disadvantages, including promoting the stability and comfort of riding a three-wheeled motorcycle.
Medical emergency motorcycle (MEM), here are three main factors to consider when evaluating trikes and traditional motorcycles:  
Increased equilibrium. The addition of a third wheel allows for a more balanced distribution of weight. Rather than having the weight of the bike and passengers (which can exceed 1,000 pounds) distributed onto two points, the weight is triangulated and distributed onto three points. This equal appropriation of weight not only decreases the amount of effort the driver has to exert to keep the bike upright, but also increases the traction and equilibrium that the tires have on the road as he turns corners, brakes, and accelerates.
Increased stability. Riders on trikes don't have to lean into curves to prevent tipping, as the third wheel holds the bike steady throughout a curve. This stability is also present at stoplights. In addition to decreasing rollover injuries, a trike's design takes the pressure off the rider's knees and muscles, as he no longer has to steady the bike with his body.
Increased peace of mind. Trikes are more rigid, and turn more like a car than a bike. A bike relies on counter-steering and a calculated lean to negotiate the perfect turn. Some three-wheel models have lower seats to allow the rider to maintain control at slower speeds. These factors contribute to the belief that trikes are safer.
Motorised medicines are essential in certain specific situations, and should neither be abused nor given up easily: for each scenario, the most suitable means.
Read Also
Emergency Live Even More…Live: Download The New Free App Of Your Newspaper For IOS And Android
The Emergency Service In Georgia Will Use 41 Piaggio MP3s: The Testing Phase Is Beginning
Motorcycle Ambulance Or Van-Based Ambulance – Why Piaggio Mp3?
COVID-19 In Israel, Emergency Rapid Response Is Made In Italy: The Experience With MP3 Motorcycle Ambulance
A Bit Of Italy In Israel: 500 Piaggio MP3s In The MDA Network
Thirty Years Of The Italian Emergency System, The Piaggio MP3 Life Support Of The Italian Red Cross Presented In Rome
Italy / Ambulance, Transport Decree Codifies Medical Services With Motorbikes
Georgia, When The Terrain Is Complex The Answer Is Simple: Piaggio MP3
Source