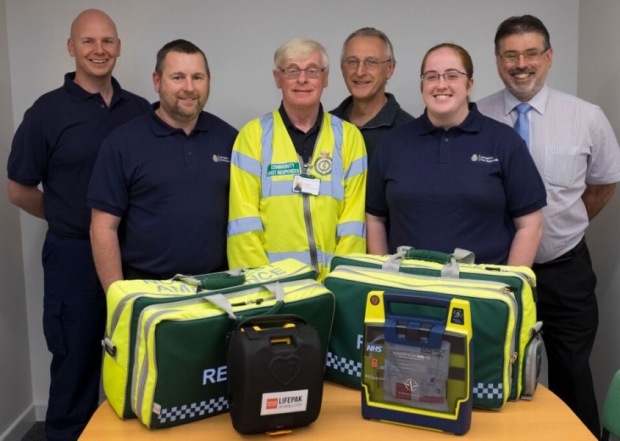 First aid volunteers are the difference between life and death
First aid volunteers are often the difference between life and death in most of the cases. Kay Taylor speaks to a dedicated volunteer who is first on the scene in life-threatening emergencies
Anthony Marcella is one of the first aid volunteers that are often first on the scene of an emergency when someone calls 999 – but he isn't paid to be there.
"Instead of complaining about how stretched the ambulance service is, get involved and give something back; do something worthwhile."

Community First Responder Anthony Marcella
Instead, the dad-of-two volunteers as a Community First Responder (CFR) for the North West Ambulance Service, and his contribution really can be the difference between life and death.
Importance of first aid volunteers
"I'm part of a team of volunteers based in the community," he says. "We're on call, and we're dispatched by the ambulance service when there's an incident such as cardiac arrest, unconsciousness or an asthma attack.
"We're normally first on the scene due to our locality, and provide reassurance and care prior to an ambulance arriving. The sooner someone is on the scene, the better chance of survival."
First aid volunteers: witnesses
Anthony, who lives in Lostock Hall with his wife Laura, joined the New Longton CFR team two years ago, which covers parts of South Ribble and Preston.
"There is only a limited number of ambulances in the area, based at Leyland, and the service is very stretched," he adds. "The paramedics could be in Chorley or elsewhere, so it's important to have community responders covering the towns and villages.
"I'm a stay-at-home dad, so I'm on call at nights and weekends when my wife's at home. There's another responder in Lostock Hall who's retired so he does the days.