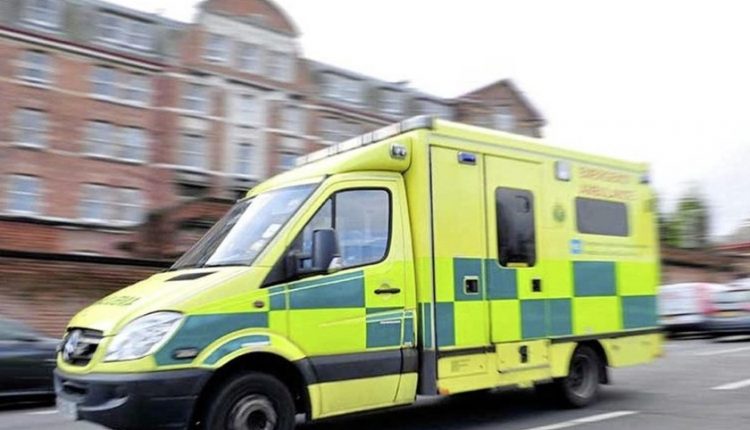 Northern Ireland, 'frightening' increase in assaults on ambulance crews: body cams considered
Body cams are also appearing on the uniforms of ambulance crews in Northern Ireland: after the NHS took the decision a few months ago, NIAS is now considering the appropriateness of the measure
Northern Ireland: a frightening increase in assaults on ambulance crews: body cams arrive
The issue of assaults on ambulance crews is becoming a major one in all parts of the world, and requires appropriate responses, both in terms of the law on punishment and the safety of healthcare staff.
Numbers in Northern Ireland show that the number of incidents has increased significantly in the last two years.
They include physical attacks and threats, verbal abuse, psychological abuse and sexual assaults.
The figures were obtained by Colin McGrath, MLA for the SDLP, who is preparing a response for a consultation on whether NIAS staff should be fitted with body-worn cameras.
McGrath, who sits on the health committee, said it was disturbing that they had reached a stage where they were needed, but felt there were no other options.
He said he was deeply concerned about the increase in attacks on emergency teams.
According to NIAS data, assaults peaked in the last five years in 2020/21 with 629 recorded, almost two a day on average.
Over 500 further incidents were recorded in the nine months from April to December 2021.
Body cams arrive in NIAS after NHS England also recorded the problem of ambulance assaults
Last year, the NHS in England announced it was rolling out body-worn cameras because of a rise in staff attacks.
It came as figures showed 3,569 ambulance staff were physically assaulted in England in 2020 — 30% more than five years ago. In England, staff wear the cameras and are able to press a button to start recording if patients or the public become aggressive or abusive, with filming made available to police where needed.
Mr McGrath said it was time to consider a similar move here.

"There is currently a proposal to see ambulance staff provided with body-worn cameras," he added.
"It is frightening that we have reached the stage where this is required, but I believe it is a necessary step. It might make people think twice about how they treat our NIAS staff and would assist in prosecuting those who commit offences.
"We must totally condemn this violence in all its forms and as long as staff continue to be subjected to such attacks we must provide them with every protection necessary."
Last month the head of the Northern Ireland Ambulance Service (NIAS) Michael Bloomfield said violent attacks on paramedics are now so common that health bosses are looking at introducing stab vests and body-worn cameras.
He told the Stormont health committee: "We are exploring the use of body-worn videos and will be looking at how we might take that forward in the coming months. We are also looking at pilots using stab vests.
"There are around 400 to 500 incidents a year… and the impact that has, on some staff they are able to return to work quite quickly, for others clearly it causes the real fear.
"We have a small number of staff, who after incidents like that, are unable to return to work, sometimes because of physical reasons, much more often because of the mental reasons."
Read Also:
Emergency Live Even More…Live: Download The New Free App Of Your Newspaper For IOS And Android
France, Increasing Number Of Attacks On Sapeurs-Pompiers: Parliament Introduces Bodycam For French Firefighters
Ireland: 'Ambulance Staff May Have To Wear Stab Vests', NIAS Chief Says
UK, Assaults On Rescuers On The Rise: Bodycams On Ambulance Crews In Devon
Source: