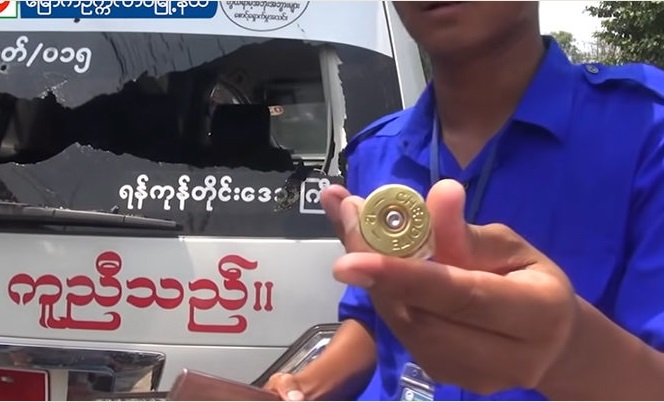 Police shoot at an ambulance in Myanmar (with an Italian bullet): health workers beat up
The wave of violence that is sweeping Myanmar, in the aftermath of the military coup, is not sparing ambulance workers: a bullet shattered the windscreen of an ambulance, and health workers, who were busy treating the wounded, were savagely beaten up
As we can see from the video footage, the officers shot out the windscreen of an ambulance and then beat up some of the ambulance workers, who were trying to help the injured on the street.
Ambulance hit by Italian bullet: media investigation in Myanmar
"An Italian bullet used in the Myanmar police assault on an ambulance' is the title of a report published by the Irrawaddy newspaper, which is at the forefront of the story of the popular protests against the army coup, based on a journalistic reconstruction.
In the text, signed by researcher and arms trade expert Yeshua Moser-Puangsuwan, it is reported that the bullet was exploded on 3 March in the district of North Okkalapa, in the former capital Yangon.
As shown on CCTV, the officers fired shattering the windscreen of an ambulance, and then beat up some of the ambulance workers, who were busy helping injured people on the street.
The bullet, Irrawaddy reports, was manufactured by the Italian company Cheddite Srl.
In response to a request for comment from the newspaper, the company confirmed that it exports ammunition to several countries around the world but denied having made any sales to Myanmar.
The country has been subject to European sanctions, particularly concerning weapons and technologies that can also be used for internal repression, since at least 2000.
Together with 13 other diplomatic representations, the Italian embassy in Yangon condemned the coup of 1 February and called on the military now in power to "stop the violence against demonstrators and civilians who challenge the overthrow of their legitimate government".
According to Moser-Puangsuwan, the events of 3 March show the international community's "dramatic inability to control the spread of arms and the human rights violations they allow".
Founded in 1990 by Burmese exiles in Thailand, Irrawaddy is an independent publication.
CRISIS IN MYANMAR, SOURCES IN YANGON ON ITALIAN BULLET FIRED AT AMBULANCE: 'THE RISK IS TRIANGULATION'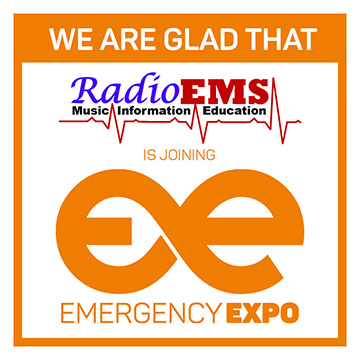 Sources in Yangon stressed that it is difficult to trace weapons and ammunition, particularly because of the many possible triangulations.
"In essence, it is impossible to ascertain these types of routes," was the first comment.
"Before landing here, the bullets may pass through several hands.
On 26 February, just a few weeks after the coup and the arrest of State Councillor Aung San Suu Kyi, winner of the Nobel Peace Prize, the UN General Assembly approved a series of documents calling for an embargo on all arms exports to Myanmar.
According to Unroca, a UN sales register, countries that have signed contracts with Yangon since 2000 include China, Russia, Serbia, and Ukraine.
However, according to Irrawaddy's reconstruction, India has also sold Myanmar coastal reconnaissance aircraft.
On the other hand, there is no trace in the UN register of a missile launching system that Yangon is said to have purchased from North Korea.

READ ALSO:
Myanmar, A Landslide Provoked By Heavy Rains Kills More Than 110 Mine's Workers
Myanmar Won The Battle Against Trachoma: The WHO Congratulates For This Result
COVID 19 In Myanmar, The Internet Absence Is Blocking Healthcare Information To Residents In Arakan Region
SOURCE: