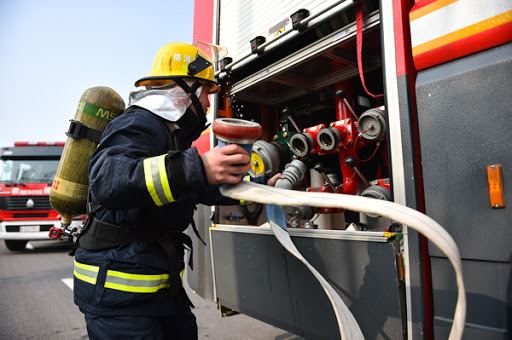 Civil protection, the international drill "Eu Lusitania VREX 2021″ concluded
"Eu Lusitania VREX 2021″: an international exercise against forest fires, organised within the framework of the European Civil Protection Mechanism, has ended in Sintra, Portugal, with the participation of firefighting teams from Italy, Portugal, Germany, Greece and Spain
EQUIPMENT FOR CIVIL PROTECTION EMERGENCIES? VISIT THE SERAMAN BOOTH AT EMERGENCY EXPO
Eu Lusitania VREX 2021, the participating teams
From 3 to 5 December, the teams worked with modules for ground forest fire fighting (GFFFV = Ground Forest Fire Fighting with Vehicles) in the imaginary district of Scalabris.
In addition to testing the effectiveness of the European firefighting modules' chain of command components, the exercise also tested the use of virtual reality electronic devices in a command post simulation, which could be used during the reconnaissance and assessment of an emergency situation.
SPECIAL VEHICLES FOR FIREFIGHTERS: VISIT THE ALLISON BOOTH AT EMERGENCY EXPO
The Italian Fire Brigade at Eu Lusitania VREX 2021

This is a new exercise to increase the integration between the land-based modules for forest fire-fighting and the use of teams with the specific task of analysing the evolution of a fire, also using innovative technological tools to which the National Corps has always paid the utmost attention.
FITTING OUT SPECIAL VEHICLES FOR FIREFIGHTERS: DISCOVER THE PROSPEED BOOTH AT EMERGENCY EXPO
Read Also:
Disaster Manager, The Future Is In The Information Networking, And In A Command Line Always "Open"
International Exercise SIQUAKE2020: Civil Protection Of Slovenia, Germany And Italy In Common Drill
Source: