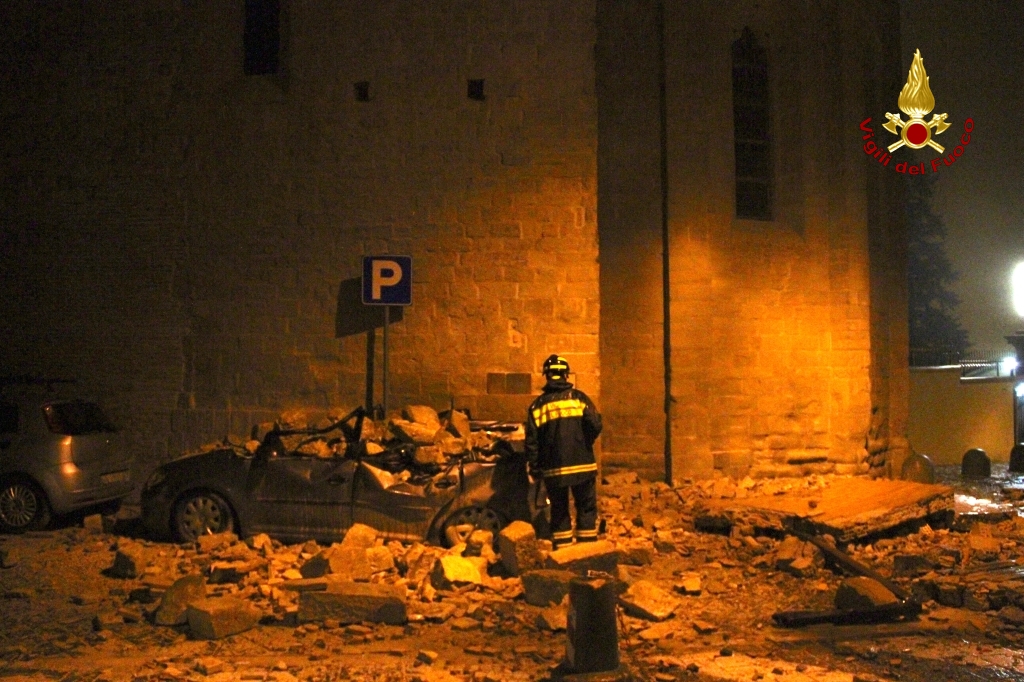 What happens in the brain when there is an earthquake? The psychologist's advice for dealing with fear and reacting to trauma
Civil Defence, what happens in the brain of those who suffer an earthquake? "The experience of the earth shaking is one of the most devastating, because we are used to trusting in the solidity of the ground on which we stand or in the protection of our homes"
David Lazzari, president of the National Order of Psychologists (Cnop), is familiar with the emotional impact experienced by people who have experienced earthquakes.
In the past few hours, unfortunately, it was the inhabitants of the Marche coast who experienced fear.
But what activates the earthquake experience in people's brains?
'Like all sudden adverse events, the earthquake also acts by activating the stress and danger pathways,' Lazzari continues, 'direct and rapid pathways between the event and the response.
Alongside these, however, slower, more conscious and rational pathways act,' adds the psychologist, 'because in the event of danger it is good to react promptly and it is also good to do so sensibly.
This is why the psyche can help us by ensuring that there are not just automatic responses of flight or paralysis, but immediate protective responses'.
Feeling fear is 'physiological,' reassures Lazzari, 'and in critical moments it helps us to react.
However, if it is excessive, it creates problems for us because it can exacerbate the emotional consequences and stress caused by the situation'.
So how does one overcome fear?
"It is useful to ask the right questions, to try to analyse the problems in their objectivity as well as to use techniques that can reduce anxiety," advises the president of the Cnop.
People experiencing an earthquake should therefore pay attention to the emotional states of their brain, so as to intercept a possible trauma
'In a situation of excessive and recurrent alarm, it can happen that we have nightmares.
If we experience too many moments of anxiety, however, it is then possible that the event was traumatic.
In the case of post-traumatic stress disorder,' Lazzari emphasises, 'the trauma can be overcome by following effective and validated interventions, but everything also depends on the specific situation.
Certainly, in many cases, listening and psychological help would be important.
Numerous studies on the health consequences of earthquakes show that the impact of earthquake-related stress has repercussions on physical and/or psychic health, affecting even after a long time the increase in disorders and costs borne by the National Health System,' he concludes.
Read Also:
Emergency Live Even More…Live: Download The New Free App Of Your Newspaper For IOS And Android
Earthquake Bag : What To Include In Your Grab & Go Emergency Kit
How Unprepared Are You For An Earthquake?
Emergency Backpacks: How To Provide A Proper Maintenance? Video And Tips

Earthquake and How Jordanian hotels manage safety and security
PTSD: First responders find themselves into Daniel artworks
Earthquakes And Ruins: How Does An USAR Rescuer Operates? – Brief Interview To Nicola Bortoli
Earthquakes And Natural Disasters: What Do We Mean When We Talk About The 'Triangle Of Life'?
Earthquake Bag, The Essential Emergency Kit In Case Of Disasters: VIDEO
Disaster Emergency Kit: how to realize it
Emergency preparedness for our pets
Tourette Syndrome: Symptoms And How To Treat It
Folie À Deux (Shared Psychotic Disorder): Causes, Symptoms, Consequences, Diagnosis And Treatment
Emotional Abuse, Gaslighting: What It Is And How To Stop It
Anxiety Disorders, Epidemiology And Classification
What Is The Difference Between Anxiety And Depression: Let's Find Out About These Two Widespread Mental Disorders
Antipsychotic Drugs: An Overview, Indications For Use
Tics And Swearing? It's A Disease And It's Called Coprolalia
Rescuing A Patient With Mental Health Problems: The ALGEE Protocol
Basic Psychological Support (BPS) In Panic Attacks And Acute Anxiety
The Severity Of Depressive Symptoms Over Time May Help Predict Stroke Risk
Anxiety, When Does A Normal Reaction To Stress Become Pathological?
Generalised Anxiety Disorder: Symptoms, Diagnosis And Treatment
What Is Generalised Anxiety Disorder (GAD)?
Source: