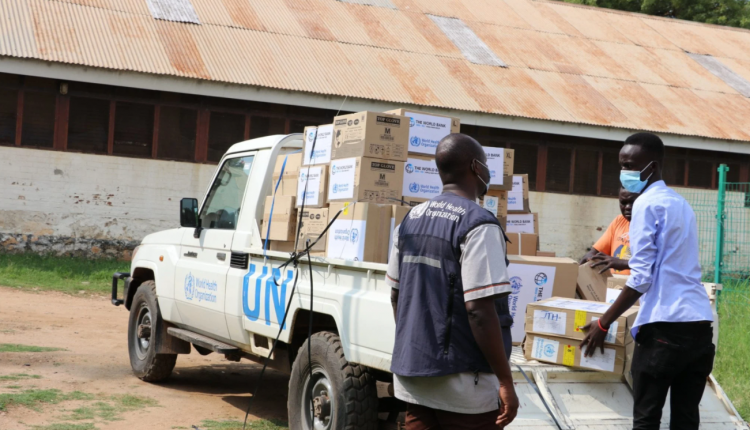 Africa / South Sudan runs out of Covid vaccines: campaign stops
South Sudan, no more Covid vaccines: most of the drugs were donated to neighbouring Kenya because of the risk that the vials would expire before they could be efficiently distributed
The Covid vaccination centres in South Sudan, a country that only became independent in 2011 and then suffered years of civil conflict, have been closed
The decision, announced by the South Sudanese Ministry of Health, was based on the fact that stocks of anti-Covid drugs had run out.
According to available information, to date the Juba government has received 132,000 doses of the Astrazeneca vaccine through the multilateral Covax mechanism.
Most of the drugs, however, were donated to neighbouring Kenya because of the risk of the vials expiring before they could be efficiently distributed.
According to data from the Ministry of Health, the immunisation programme has encountered difficulties and to date only 50,000 people have been vaccinated with the first dose and 4,000 with both.
About 9 thousand health workers have been vaccinated.
"We have successfully used 95 per cent of the available doses, with a wastage rate of about 4 per cent, which is an acceptable figure," said John Rumunu Pasquale, director general of the ministry.

The spread of Covid 'alpha', 'delta' and 'beta' variants is a cause for concern in a country where around 10 million people live, more than 8 million of whom will need humanitarian assistance in 2021, according to the UN.
Before the stop, vaccines were inoculated in only three facilities in the capital: the Juba Teaching Hospital, the Juba Military Hospital and the Juba Police Hospital.
Read Also:
Covid, Vaccine Deliveries Delayed: 450,000 Doses Destroyed In Africa
COVID-19 Deaths In Africa Surge More Than 40% Over Previous Week
South Sudan: Ten Years After Independence, Hundreds Are Treated For Gunshot Wounds Each Year
Source: