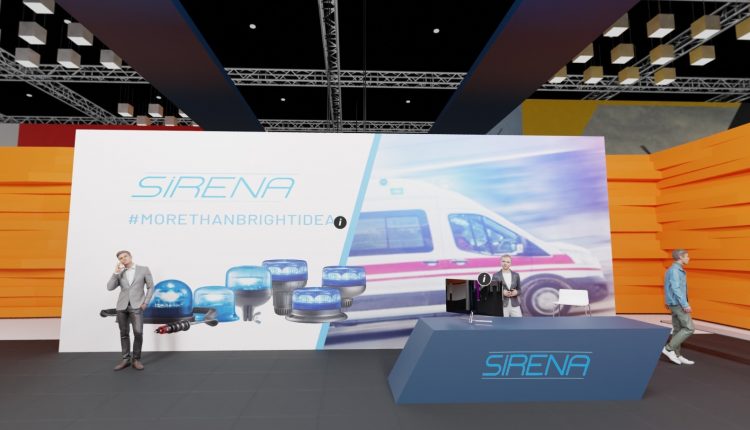 Acoustic and luminous signalling devices, Sirena arrives at Emergency Expo
Sirena, the historical company from Turin with over sixty years of activity behind it, has chosen Emergency Expo, the virtual exhibition by Roberts dedicated to Emergency and Relief
Sirena, a reference point for acoustic and visual signalling devices
The Turin-based company certainly needs no introduction: one need only think of the revolutionary impact of a product like Rotallarm, the first patented rotating beacon, to understand how much this Italian excellence presents itself.
With its own history, the quality of its products, with the excellence of its results.
All over the world, both ambulance rescuers and firefighters are well aware of this since Sirena is often the light fixture installed on the special vehicles they equip.
The same applies to Civil Defence and State Police vehicles.
Roberts is particularly pleased to count among its exhibitors such a well-regarded reality in the automotive sector.
WOULD YOU LIKE TO KNOW MORE ABOUT THE ACOUSTIC AND VISUAL SIGNALLING DEVICES THAT SIREN DEDICATES TO AMBULANCES, FIRE BRIGADES AND CIVIL PROTECTION? VISIT THE BOOTH AT EMERGENCY EXPO


Read Also:
Emergency Live Even More…Live: Download The New Free App Of Your Newspaper For IOS And Android
Emergency Museum, Germany: Firefighters, The Rheine-Palatine Feuerwehrmuseum / Part 1
Emergency Museum, Germany: The Rheine-Palatinate Feuerwehrmuseum /Part 2
Ambulances In Traffic: Ford Is Testing Intelligent Traffic Lights That Turn Green For Emergency Vehicles
Source: