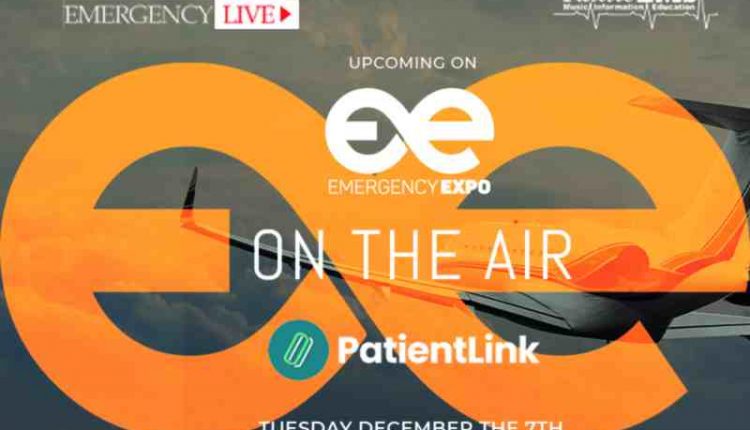 Emergency Expo "On the Air" presents PatientLink Aeromed!
Emergency Expo "On the Air", the international broadcast produced by Emergency Live and RadioEMS, is back today with a new interesting interview
The third episode of the programme that tells about Emergency Expo, the only virtual exhibition in the world dedicated to Emergency and relief, through its exhibitors, will feature PatientLink Aeromed, directly from the United States.
WOULD YOU LIKE TO LEARN MORE ABOUT AIR AMBULANCE? VISIT THE PATIENTLINK AEROMED BOOTH AT EMERGENCY EXPO
At the microphones of RadioEMS, we will have the pleasure of hosting Juan Ives, President of the American company PatientLink Aeromed
The interview focus will be on air medical transport, the system created by PatientLink to organise these journeys at the best price and, above all, in the best possible safety conditions.
In a world grappling with a global pandemic and the transportation challenges that this brings, it is increasingly important to choose professional, state-of-the-art air ambulance operators if an air ambulance transfer is required. This is to achieve two fundamental objectives: patient comfort and safety and the entire crew on board.
The network organised by PatientLink Aeromed guarantees all this
How? Just visit the company's virtual booth at Emergency Expo to find out and listen, through the words of your President, how to make the most of the advantages of your system when planning the international medical transfer of a patient.
The appointment is today, 7 December, at 4 p.m. Italian time.
Tune in to RadioEMS  and enjoy the show!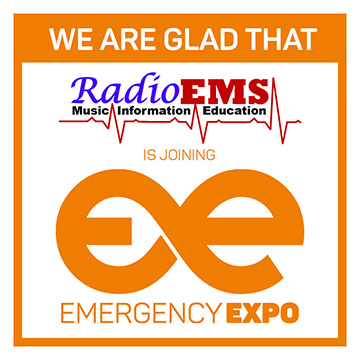 WOULD YOU LIKE TO MEET RADIOEMS? VISIT THE RESCUE RADIO BOOTH AT EMERGENCY EXPO
Read Also:
Emergency Expo "On The Air" Is Back: Allison Transmission Is On Air!
RadioEMS, The Point Of Reference For Emergency And Rescue Workers: Music, Information, In-Depth Analysis At Emergency Expo
Emergency Expo By Roberts Welcomes PatientLink Aeromed
Source: