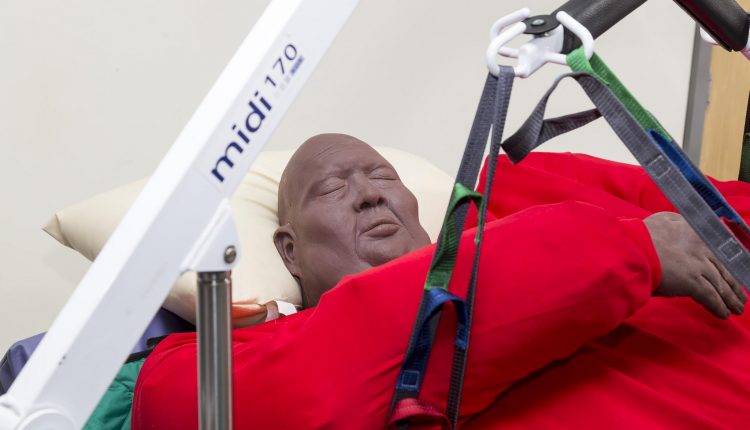 From Old England To New England: First US Export Success for Bariquins
Bariatric training mannequins are one of the most interesting devices for hospitals A&E and out-of-hospital emergency services.
Testing how to lift a 25-stones-weight person with right movements, preserving the safety, efficiency and dignity of the patients is very important. This is the philosophy behind bariatric training mannequins.
Bariatric training mannequins, a fledgling business has recorded its first export success to the US – without yet targeting the States.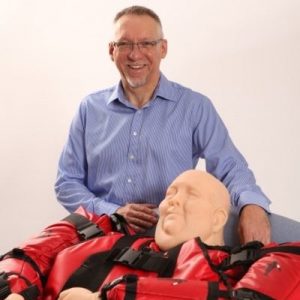 Bariquins, that produces bariatric (obese) training mannequins, received a request to supply one of their 25-stone mannequins to a hospital in New Hampshire, USA. The hospital is using it in their Nursing Simulation Suite to train their staff on how to safely move patients suffering from obesity, whilst maintaining the patient's dignity.
Chris Jarratt, Managing Director of Bariquins, said "We do intend to concentrate on America but as we only came to market in March 2017, those aims are 2 years away. This order could be a catalyst that reduces that timescale."
What are the characteristics of bariatric training mannequins?
A single bariatric mannequin weighs 25 stones (350lb or 159kg) yet one person can lift them -providing that it's not assembled. Bariatric mannequins are designed not only emergency personnel but also to train healthcare professionals or any worker in the medical field.
The philosophy is to treat obese patients with dignity. That is to say, learn how to undertake the moving and handling of plus-size people safely, efficiently and, of course, with dignity.
Bariatric mannequins: READ ALSO