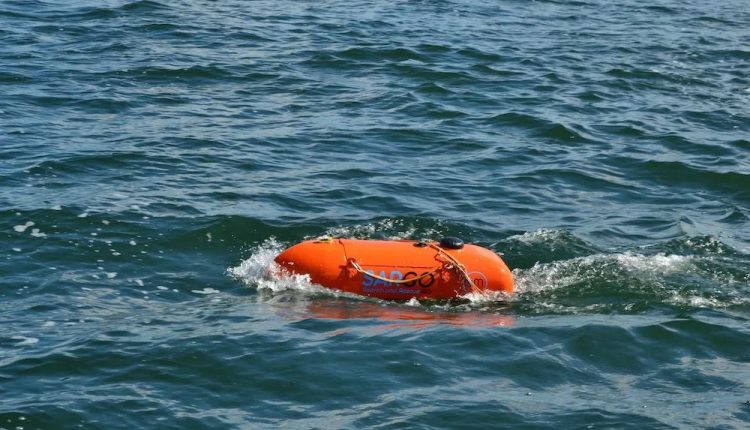 Water rescue: Aeromech launches 'SARGO' search and rescue drone in Australia
A simple idea but one that promises to be highly effective: a Brisbane-based aerospace company presents the 'SARGO' search and rescue drone
Australia, Aeromech presents SARGO: the drone will revolutionise search and rescue operations in an aquatic environment
Brisbane-based company Aeromech, founded by engineer Joe Bryant, has developed a new drone that is set to 'revolutionise' the way search and rescue operations are carried out in life-threatening conditions.
The SARGO drone will be mass produced in Queensland early in the new year
It is designed to be deployed by parachute from dedicated search and rescue aircraft and helicopters, in order to reach and rescue people in distress and who are about to shipwreck.
It goes without saying that a possible future use could be on beaches or from boats that see shipwrecked people and need to intervene quickly to rescue them.
TECHNOLOGICAL INNOVATION AT THE SERVICE OF FIRE BRIGADES AND CIVIL PROTECTION OPERATORS: DISCOVER THE IMPORTANCE OF DRONES AT THE FOTOKITE BOOTH
The drone, appropriately piloted, can first reach the victim, and then tow them to safety.
It can also be used to carry a load of useful rescue materials, such as life jackets.
"In the past year, the Australian Maritime Safety Authority (AMSA) has responded to 390 incidents and saved more than 199 lives, a statistic we hope to support with the use of SARGO," said Aeromech founder Bryant.
"Today's technology does not allow a device to deploy from a search and rescue aircraft with a parachute, carry a rescue package on board and remotely navigate to people in need with the same range as SARGO.
"This is what makes SARGO a very interesting development for rescue services."
The invention is the result of Bryant's response to an expression of interest from AMSA, which was looking for a remotely operated vehicle that could be dropped from an aircraft and land in the water.
It is also the culmination of more than a decade of experience in aerospace engineering, with Bryant having worked for 13 years at Airbus
CEO of ship maintenance company Noakes Group, Sean Langman, said he was impressed with SARGO, particularly its design, capabilities and potential.
'We believe SARGO has the potential to change the way we approach search and rescue operations, both domestically and internationally,' Langman said.
"SARGO is a product that can fill the gap that currently exists in the search and rescue market.

"We will continue to support Joe whenever possible, supporting young Australian companies to show their initiative and innovation to ensure that the lives of those at sea have access to technologies like SARGO."
Read Also:
Emergency Live Even More…Live: Download The New Free App Of Your Newspaper For IOS And Android
UK, The Use Of Drone Technology For Police Dog Cameras: A New Frontier For Rescue Dog Units?
Drones For Emergency And Civil Protection: Venari And Heliguy Develop A Support Vehicle
Scotland, Drones In Medical Rescue: CAELUS Project Wins Innovation Award
Ivory Coast, Medical Supplies To Over 1,000 Health Facilities Thanks To Zipline Drones
Drones In Emergencies, 2nd National Conference At Reas 2022: Focus On Search And Rescue Missions
Nigeria: Delivery Of Drugs And Medical Supplies To Be Carried Out Using Zipline Drones
Drones That Save Lives: Uganda Breaks Down Geographical Barriers Thanks To New Technology
AiRMOUR Helps European Cities With Healthcare Drones (EMS Drones)
Botswana, Drones To Deliver Essential And Emergency Medical Supplies
Italy / SEUAM, The Drone For Transporting Drugs And Defibrillators, Starts Testing In October
Mozambique, UN Project To Use Drones For Post-Disaster Search And Rescue
Life-Saving Drones, AiRMOUR In Norway Started Protocol Validation Procedures
UK / Queen Elizabeth's Funeral, Security Comes From The Sky: Helicopters And Drones Keep Watch From Above
Source: