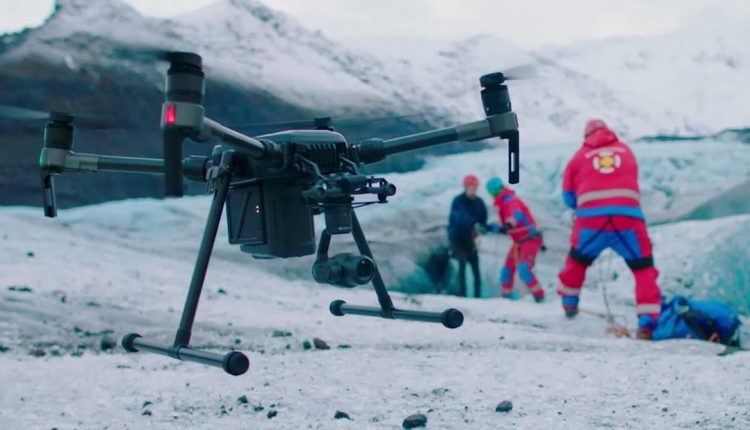 Drones in emergencies, 2nd national conference at Reas 2022: focus on search and rescue missions
Drones again protagonists at 'REAS 2022', the twenty-first edition of the International Emergency Exhibition to be held from 7 to 9 October at the Montichiari (Brescia) Exhibition Centre
On Friday 7 October, the second edition of the national conference 'Drones in Emergencies' is scheduled at REAS 2022
The use of unmanned systems for search and rescue activities" (Sala Scalvini, first floor, central entrance, 3pm).
This appointment follows the success of the first edition of the conference, which last year saw the participation of important speakers and around one hundred participants including professionals and volunteers.
TECHNOLOGICAL INNOVATION AT THE SERVICE OF FIRE BRIGADES AND CIVIL PROTECTION OPERATORS: DISCOVER THE IMPORTANCE OF DRONES AT THE FOTOKITE BOOTH
The conference – which will be moderated by Luciano Castro, president of the Rome Drone Conference – will see the interventions of experts and operators, who will present some recent operational activities using UAS (Unmanned Aerial Systems) in search, rescue and emergency missions. Speakers: Luigi Contin, ReD Tech; Massimo Landi, Local Police of the Unione dei Comuni Valtenesi (Manerba del Garda – BS); Valentino Arillo, Crisis Unit of the Municipality of Civitavecchia (RM); Francesco Garganese, Territorial Air Surveillance (SAT). The organisation is by the Roman company Mediarkè, in collaboration with the two professional events of reference for the drone sector in Italy, Roma Drone Conference and Sea Drone Tech Summit.
Sponsor of the conference is the ReD Tech flight school for drone pilots, which will be exhibiting some vehicles used in search and rescue operations.
In the exhibition area of 'REAS 2022', there will also be stands of various organisations that use drones in civil protection activities
These include the Fire Brigade, the Italian Red Cross, Territorial Air Surveillance (SAT) and Rescue Drones Network (RDN).
In addition to the conference on UAS, as part of "REAS 2022" Mediarkè also organised two other conferences: "SOS, emergency communications. The latest telecommunications technologies for rescue and civil protection operations" (Saturday 8 October, Sala Scalvini, first floor, central entrance, 2.00 pm) and "When rescue comes from the sky. The use of aeroplanes and helicopters for emergency missions and the transport of people in imminent mortal danger" (Saturday 8 October, Sala Scalvini, first floor, central entrance, 3.30 p.m.).
To attend all the conferences, you must register free of charge for "REAS 2022" by filling in this online form: https://coupons.wingsoft.it/events/REAS/. Further information at www.reasonline.it.
Read Also:
Emergency Live Even More…Live: Download The New Free App Of Your Newspaper For IOS And Android
Ivory Coast, Medical Supplies To Over 1,000 Health Facilities Thanks To Zipline Drones

Nigeria: Delivery Of Drugs And Medical Supplies To Be Carried Out Using Zipline Drones
Drones That Save Lives: Uganda Breaks Down Geographical Barriers Thanks To New Technology
AiRMOUR Helps European Cities With Healthcare Drones (EMS Drones)
Botswana, Drones To Deliver Essential And Emergency Medical Supplies
Italy / SEUAM, The Drone For Transporting Drugs And Defibrillators, Starts Testing In October
Mozambique, UN Project To Use Drones For Post-Disaster Search And Rescue
Life-Saving Drones, AiRMOUR In Norway Started Protocol Validation Procedures
UK / Queen Elizabeth's Funeral, Security Comes From The Sky: Helicopters And Drones Keep Watch From Above
Robotic Technologies In Forest Firefighting: Study On Drone Swarms For Fire Brigade Efficiency And Safety
Reas 2022, Focus On Relief For Ukraine And The Forest Fire Campaign
Focaccia Group At REAS 2022: The New Sanitization System For The Ambulances
REAS 2022: The News That ZOLL Medical Will Present
REAS 2022: Sinora's Technological Innovations On Emergency Management
Source: