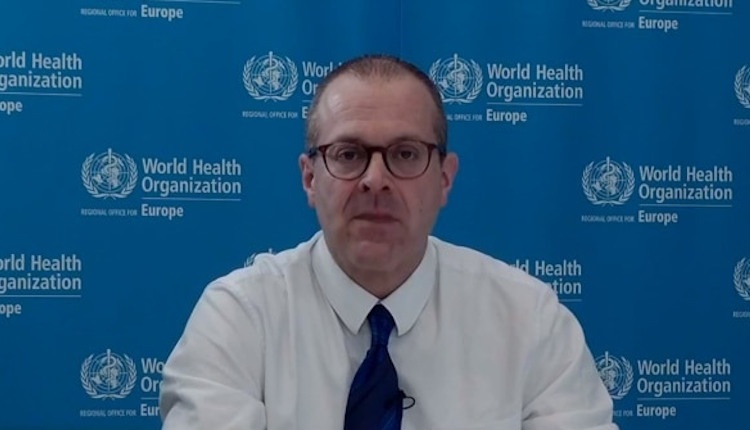 COVID-19, Hans Kluge (Oms) at CNN: with relaxed policies in Europe deaths 5 times higher than in March
COVID-19, the director of WHO Europe, the World Health Organization, Hans Kluge, gave an interview with CNN.
If Europe continues to adopt relaxed policies, the number of deaths in the coming months will be 4 or 5 times higher than in March.
He cited reliable mathematical models of epidemiology.
Interview of Hans Kluge at CNN
"These models indicate that prolonged relaxed policies could push daily mortality to levels 4 to 5 times higher by January 2021 than recorded in April," said the Director of the European Region of the World Health Organization Hans Kluge in an interview with CNN.
"The same models show that simple measures such as, for example, systematically wearing masks (at a rate of 95%, compared to less than 60% that we see today) together with tight control of the assemblages, both in public and private spaces, can save up to 281,000 lives by February 1 in our 53 Member States," said Kluge.
"In proportionally more rigorous scenarios the model is much more optimistic, with slightly higher morbidity and mortality levels than in the first wave but with a lower slope, as if we were expecting a higher and longer bulge instead of a peak, thus giving us more reaction time.
These projections only confirm what we have always said: the pandemic will not reverse its course on its own, but we will," concluded Kluge.

Today Oms also spoke about the vaccine for Covid-19, pointing out that the first people to whom the vaccine will be inoculated will be health workers, frontline workers and the elderly or particularly vulnerable groups. According to Soumya Swaminathan, the vaccine in 2021 will be available in limited quantities.
Watch Hans Kluge's interview with CNN on COVID-19 in Europe:
WHO Europe Director @hans_kluge: "These are pandemic times in Europe, no doubt, but it doesn't mean they are dark times… The deaths are still five times lower [than the April peak]… Is there a reason for panic? No. Is there a reason for concern? Absolutely." pic.twitter.com/OfdBh4G4oe

— Christiane Amanpour (@camanpour) October 14, 2020
Read Also:
COVID-19, The Director Of WHO In Europe: "October Will Also See An Increase In Deaths"
Source: