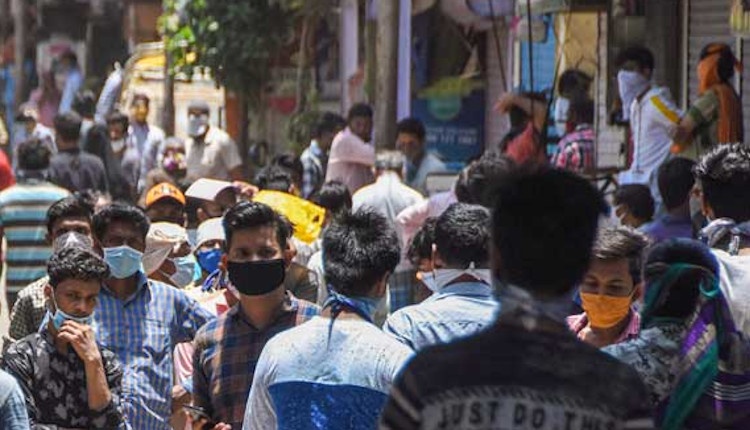 COVID-19 in India, street and cyber crimes are rising due to unemployment rate
The number of street and cyber crimes in India had a peak lately since authorities had softened COVID-19 measures. This is allegedly tied to the rise of unemployment throughout the country due to the pandemic.
The rate of street and cyber crimes in India is very high lately. COVID-19 let many people without a job and this is causing very hard situations along the streets in many big cities and not. The Indian government has urged citizens to be cautious. In particular, to be cautious about fake text messages and emails and report cases of online fraud, cyber threats and blackmailing to authorities.
COVID-19 consequences in India: street crimes rising

Deutsche Welle reported that a retired Foreign Ministry official's wife had been stabbed to death during a robbery attempt and many women experienced robberies. Restaurant managers and salesmen experienced too at a hardware store were found guilty of stealing cell phones and jewellery in the capital.
As India is now at third place in the top 3 countries for deaths and contagions, the pandemic has taken a heavy toll on the country's economy. Many companies have reduced their staff and the informal sector of the economy is suffering badly.
India allegedly has to face a deep economic crisis, according to some business and economy researchers.
COVID-19 consequences in India: cybercriminals are increasing frauds
With this, authorities have also reported an increase in cybercrimes since the start of the COVID-19. 400 cybercrime cases have been registered in the sole state of Maharashtra, police officials reported. Online transactions have been tracked and many people experienced to be frauded.
Plus, police officials registered a peak in cyber abuses after COVID-19 breakout and many complained experience of "sextortion", seeing their own photos on "strange" websites and been blackmailed.
The founder of the Akanksha Foundation, Akancha Srivastava allegedly reported that they have received many complaints of cyber abuse, ranging from exposure to obscene pictures to online threats and blackmailing.

READ ALSO
SOURCE