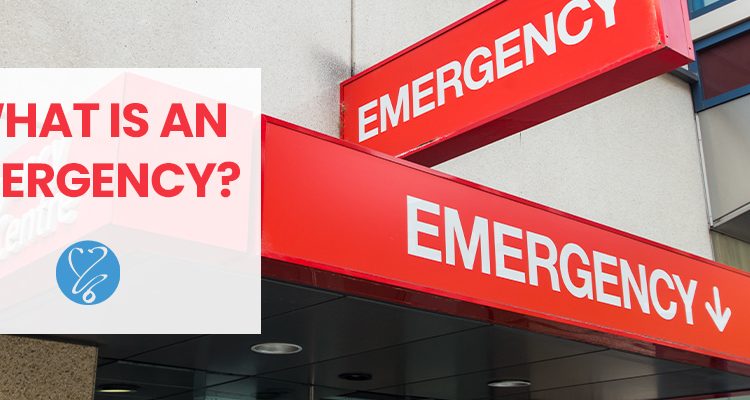 First aid, when is it an emergency? Some information for citizens
Knowing when to treat a medical situation as an emergency can mean the difference between life and death. While the following list is not intended to include every kind of potential medical emergency, it does provide some common issues that act as red flags
The choice to make is whether or not to treat the problem at home, call your own doctor, or seek emergency help.
THE IMPORTANCE OF RESCUE TRAINING: VISIT THE SQUICCIARINI RESCUE BOOTH AND FIND OUT HOW TO BE PREPARED FOR EMERGENCIES
Emergency Warning Signs
Fainting, sudden dizziness, weakness
Changes in vision
Difficulty breathing
Confusion or difficulty walking
Sudden and severe pain
Suicidal or homicidal feelings
Unusual abdominal pain
Coughing or throwing up blood
Uncontrolled bleeding
Stiff neck with fever
Rapid heartbeat that won't slow down
Poisoning
Potential head trauma
Learning to recognize these warning signs and how to react to them can help you save both yourself and others.
Another question that is asked quite often is whether or not you should call an ambulance or drive yourself.
THE RADIO FOR RESCUERS IN THE WORLD? VISIT THE EMS RADIO BOOTH AT THE EMERGENCY EXPO
Emergency, if you answer "yes" to any of the following questions, chances are you will best be served by calling an ambulance
Would you categorize the condition as potentially life-threatening?
Would further injury occur if the person is moved?
Is the condition subject to worsening during the drive to the hospital?
Are distance and potential traffic at high risk to cause a delay?
Is specialized skill and equipment needed?
Other Reasons
Of course there are other reasons to seek medical attention that may not necessarily be life threatening emergencies but do need to be attended to immediately.
Cuts
Vomiting and/or diarrhea
Ear pain
Allergic reactions
Minor bites
Suspected sprains or broken bones
Sore throats
The best course of action is to always lean on the side of precaution.
Read Also
Emergency Live Even More…Live: Download The New Free App Of Your Newspaper For IOS And Android
Hypothermia Emergencies: How To Intervene On The Patient
Emergencies, How To Prepare Your First Aid Kit
Seizures In The Neonate: An Emergency That Needs To Be Addressed
Epileptic Aura: The Phase Before A Seizure
Seizures In Children: Types, Causes And Treatments Of Seizures
Spinal Immobilisation Of The Patient: When Should The Spine Board Be Put Aside?
First Aid And Medical Intervention In Epileptic Seizures: Convulsive Emergencies
Airway Management After A Road Accident: An Overview
Ambulance: Common Causes Of EMS Equipment Failures — And How To Avoid Them
Traumatic Injury Emergencies: What Protocol For Trauma Treatment?
World Rescue Challenge, Extrication Challenge For Teams. Life-Saving Spinal Boards And Cervical Collars
Difference Between AMBU Balloon And Breathing Ball Emergency: Advantages And Disadvantages Of Two Essential Devices
Cervical Collar In Trauma Patients In Emergency Medicine: When To Use It, Why It Is Important
Head Trauma, Brain Damage And Football: In Scotland Stop The Day Before And The Day After For Professionals
What Is Traumatic Brain Injury (TBI)?
Pathophysiology Of Thoracic Trauma: Injuries To The Heart, Great Vessels And Diaphragm
Cardiopulmonary Resuscitation Manoeuvres: Management Of The LUCAS Chest Compressor
Chest Trauma: Clinical Aspects, Therapy, Airway And Ventilatory Assistance

Precordial Chest Punch: Meaning, When To Do It, Guidelines
Ambu Bag, Salvation For Patients With Lack Of Breathing
Blind Insertion Airway Devices (BIAD's)
UK / Emergency Room, Paediatric Intubation: The Procedure With A Child In Serious Condition
How Long Does Brain Activity Last After Cardiac Arrest?
Quick And Dirty Guide To Chest Trauma
Cardiac Arrest: Why Is Airway Management Important During CPR?
Neurogenic Shock: What It Is, How To Diagnose It And How To Treat The Patient
Abdominal Pain Emergencies: How US Rescuers Intervene
Ukraine: 'This Is How To Provide First Aid To A Person Injured By Firearms'
Ukraine, Health Ministry Disseminates Information On How To Provide First Aid In Case Of Phosphorus Burns
6 Facts About Burn Care That Trauma Nurses Should Know
Blast Injuries: How To Intervene On The Patient's Trauma
What Should Be In A Paediatric First Aid Kit
Ukraine Under Attack, Ministry Of Health Advises Citizens About First Aid For Thermal Burn
Electric Shock First Aid And Treatment
RICE Treatment For Soft Tissue Injuries
How To Carry Out Primary Survey Using The DRABC In First Aid
Heimlich Maneuver: Find Out What It Is And How To Do It
The Patient Complains Of Blurred Vision: What Pathologies Can Be Associated With It?
A Tourniquet Is One Of The Most Important Pieces Of Medical Equipment In Your First Aid Kit
12 Essential Items To Have In Your DIY First Aid Kit
First Aid For Burns: Classification And Treatment
Ukraine, Health Ministry Disseminates Information On How To Provide First Aid In Case Of Phosphorus Burns
Compensated, Decompensated And Irreversible Shock: What They Are And What They Determine
Burns, First Aid: How To Intervene, What To Do
First Aid, Treatment For Burns And Scalds
Wound Infections: What Causes Them, What Diseases They Are Associated With
Patrick Hardison, The Story Of A Transplanted Face On A Firefighter With Burns
Eye Burns: What They Are, How To Treat Them
Burn Blister: What To Do And What Not To Do
Ukraine: 'This Is How To Provide First Aid To A Person Injured By Firearms'
Emergency Burn Treatment: Rescuing A Burn Patient
Source