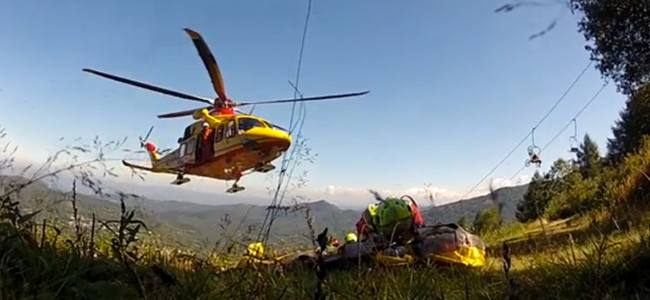 "To pay or not to pay, that is the question" - Reckless and unequipped adventurers must pay to be rescued? Let us check the situation in US and UK
How many times rescuers have to save people in trouble on mountains, into the woods or in open sea? Everyday, one or more are in needs of you
But, what if people to rescue are negligent individuals who go on an adventure without right equipment or without considering rough weather or their own physical conditions?
Probably, the American Search and Rescue crews (SAR) and Mountain Rescue crews in UK will not be so excited or willing to rescue them. Perhaps they are busy enought or, worse, other people, who are in serious danger, could be in need of their help, while they rushed away in aid of irresponsible individuals.
Situation in US
As the Outside online magazine reports:
"Under a 2008 revision to New Hampshire law, any person who acts 'negligently in requiring a search and rescue response' is liable to pay for it."
The same happened to the 59-year-old Ed Bacon, who attempted to hike through New Hampshire's White Mountains alone. The weather was very rough, windy and rain-drenched, but he tried to jump onto a rocky ledge anyway, dislocating his artificial hip and found himself incapacitated in the wilderness. He was stuck, so he did what everyone supposed to do: he called for help.
The New Hampshire Fish and Game Department, which runs search and rescue in the state, mobilized fast. It sent 50 people, mostly volunteers, to his aid. After a nighttime operation in rough weather, they managed to save him. He was unharmed, save for an injured hip and a bad scare. But the story does not end like this. Shortly, as WMUR9 reports,  Bacon received a bill for more than $9,300. The state affirmed this big amount of money is for the mission that saved him.
Not only New Hampshire is a state where hikers, climbers, and other outdoor enthusiasts can be hit with hefty bills for SAR services that save their lives. At least six other states have laws that enable officials to recover SAR costs, even if they are controversial. Some laws are broad, and just anybody can be forced to pay. Others are narrow, and people must do something absolutely reckless to pay. Countries like Hawai'i and Oregon are more tolerant in forcing reckless people paying bills for their rescue, because rescue crews believe people will be descouraged to call for help even if they are in real danger, in the future.
Therefore, if public lands encourage people to seek adventure and push oneself to new limits, this sort of law, may discourage them from venturing out, especially the inexperienced ones.

How about the United Kingdom?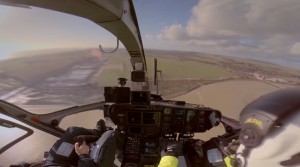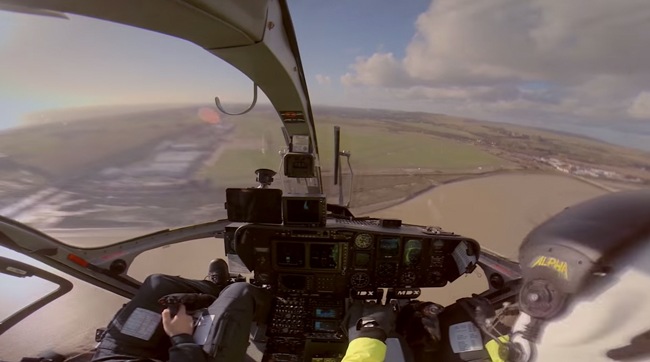 As for what concearns UK, Scottish Mountain Rescue and Mountain Rescue England and Wales are made by volunteer crews sustained by charitable donations from local people and national businesses.
The Scotsman reports an episode in which British divers had to pay for their rescue in Australian waters. British experts, such as Micheal Mulford, Principal UK spokesman for Military Search and Rescue, affirm that in UK there is a still opened fight about "to pay or not to pay" rescue missions, and said:
"There is an old debate of whether, if somebody falls off a mountain, they should pay their own way, but it isn't a notion we would enter into. We don't charge for what we do. Our criteria is whether someone is in immediate need of immediate life-saving. This has been the system for 40 to 50 years, and it is a system that works."
Fiona Warren, spokeswoman for the Maritime and Coastguard Agency, affirms:
"We are a government body and have 19 coastguard stations that respond to any emergency at sea or along the coast. The focus is always on the safety of life, and there is never a cost put on that. […] Our primary duty is to save lives. Whenever there is a big emergency, there is always the question of how much it costs, but it is very difficult to put a price on any particular operation. Often, you hear that when people are very appreciative of the work of the emergency services, they will give a donation to an organisation such as the RNLI, which depends on donations."
 On the other hand, Dr. Steve Teale, Team doctor for Braemar Mountain Rescue remarks on the conscience of people who call for rescue:
"It is a moral question for the people being rescued rather than the people running the service. People are interested in these stories and it sells newspapers. You can't pick and choose who you rescue. If the papers are offering large sums of money, it is up to the individuals…their conscience. It's a risky game. You don't climb and not take risks. There are always mistakes made, but, on the whole, most people are reasonably sensible and reasonably well equipped."
What do you think about rescue missions for reckless and unequipped adventurers?
You are for "to pay" or for "not to pay"?