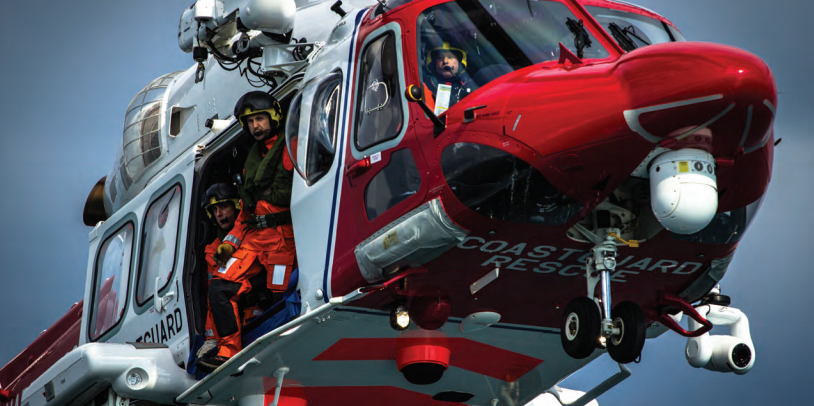 UK - Looking to the future of the Maritime and Coastguard Agency
The Maritime and Coastguard Agency was established in 1998. Since then it has evolved into a lean, forward looking organisation, continually striving to be the best maritime safety organisation in the world. It has a professional, pro-active and highly trained workforce that delivers maritime regulation, safety, counter-pollution and search and rescue. The Agency is highly cost-effective and internationally respected.
The MCA has shown that it has the appetite for, and has proven success at, achieving big transformation programmes including the following:

As an integral part of the Agency, HM Coastguard has rightly earned a global reputation for excellence in maritime search and rescue co-ordination and coastal rescue.
The Future Coastguard Programme, which completed on 31 December 2015, modernised the way in which civil maritime rescue co-ordination, vessel traffic monitoring and coastal search and rescue are delivered. It also exemplifies the use of volunteers through active management of 3,500 well trained and capable people in the Coastguard Rescue Service.
The Search and Rescue Helicopters (SAR-H) Programme is also transforming the manner in which the UK meets its international rescue obligations within its land and maritime search area of responsibility. SAR-H has now been completely handed over by the military to HM Coastguard and is operated on our behalf by Bristow Helicopters Ltd
Coastguard operations are now centred on a national network with the state
The third and final leg of maritime modernisation is currently being conducted within the Survey and Inspection Transformation Programme which will lead to significant improvements in the manner in which the UK delivers its already world leading Flag State, Port State and wider maritime safety responsibilities. of the art National Maritime Operations Centre at Fareham at its heart. This has now been joined by the Air Rescue Co-ordination Centre which transferred from the MoD in 2016
[document url="https://www.gov.uk/government/uploads/system/uploads/attachment_data/file/517578/Looking_to_the_future.pdf" width="600″ height="720″]