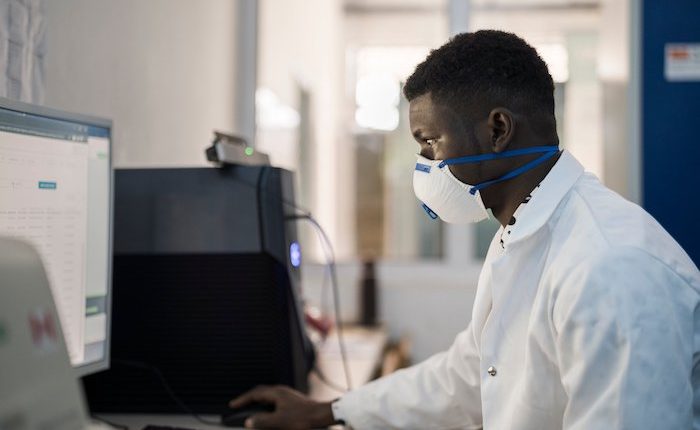 WHO renames South African variant 'Omicron' and classifies it as 'of concern'
Omicron: a new variant of Covid-19 detected in five countries in recent days poses a greater risk of infection than those already known, the World Health Organisation (WHO) announced today at the end of an emergency meeting in Geneva
The strain was defined as 'of concern' and classified as 'Omicron'
To date, the variant, also known as B.1.1.529, has been detected in South Africa, Botswana, Belgium, Hong Kong and Israel.
But a first case has appeared in recent hours in Belgium.
OMICRON VARIANT, POTHIER (CPLO): 'SOUTH AFRICA ALARM, INJUSTICE ON VACCINES'
"The emergence of a new variant in southern Africa is the latest confirmation of the need to protect ourselves and at the same time to fight global inequalities, including a moratorium on vaccine patents," said Mike Pothier, analyst at the Parliamentary Office of the Episcopal Conference of South Africa (CPLO).
According to the expert, reached in Cape Town, 'the country's health authorities are working to understand the degree of danger of the B.1.1.529 strain and in particular the effectiveness of vaccines against it'.
The theory is that the initial indications are encouraging but that, in any case, the emergence of the variant inevitably reinforces the need to protect oneself.
Pothier also tackles the issue of the moratorium on vaccine patents, which South Africa, together with India, proposed more than a year ago, with the aim of encouraging the production of drugs to benefit the most disadvantaged countries.
"The proposal was supported by more than a hundred countries," the analyst recalls.

According to Pothier, however, it is difficult for the new variant to change the policy guidelines that Europe has also supported over the past year.
One of the next tests will be the World Trade Organisation (WTO) conference starting next Tuesday, which could theoretically decide on a moratorium.
"At most we will see more donations," stresses the expert, who is convinced that inequalities remain structural and deep to this day.
"Here in South Africa, about 60 per cent of the adult population has received at least one dose,' Pothier calculates.
"In other neighbouring countries, such as Botswana, where the variant has also been detected, the figure is not even 20 per cent.
Read Also:
Africa Health 2021: Resilience And Sustainability Key To Strengthening Health Systems In Africa
Ema Approves Pfizer Vaccine For Children Aged 5-11 Years
The South African Covid Variant Is Causing Concern: Those Arriving From Seven African Countries Are Banned From Entering Italy
Source: