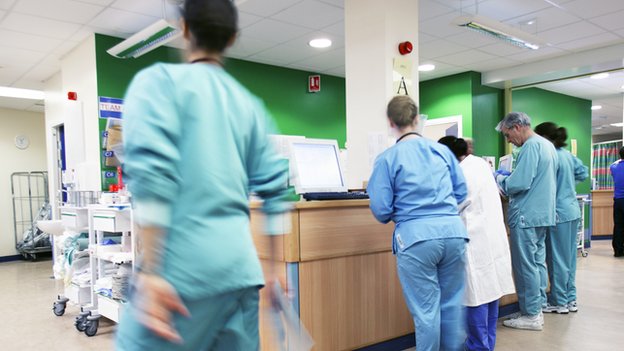 Paramedic or Nurse: Which Career is the Best?
It's one of the bigger questions young medical students ask themselves: paramedic or nurse. Which path in the world of emergency services and medicine should I pursue and why?
It's an interesting question, especially because both fields share similarities and yet are strikingly different in a variety of areas. Both a paramedic and a nurse are on the front lines of patient care and both fields require the ability to remain calm in a high-pressure situation.
The two professions are characterized by employees who are able to quickly analyze a symptom or a condition and interpret the signs and symptoms. Both professions work within a professional framework that relies on the skills of others. The following article reports the American scenario.
Training differences between a paramedic and a nurse
Both paramedics and nurses have different levels of training. A significant difference in training relates to the fact that nursing takes place in the hospital, while emergency medical care takes place on-site at the emergency. This might seem obvious, but different levels of skill and knowledge are required for each.
The nurse is not assessing the immediate crisis, as the paramedic must do. The paramedic is not in charge of providing follow-up care, of which the nurse is responsible. Their training reflects this significant difference.
Both paramedics and nurses can decide to enrol in a four-year program to obtain a bachelor's degree. Or, can choose a four-year degree to become a registered nurse. However, there are training programs of shorter duration for both.
Paramedics can obtain an associate's degree; there are two-year and three-year nursing programs.  A paramedic can even be certified after taking an eight-month course; a licensed practical nurse or LPN has two years of training.
The training for a nurse is more standardized than what's provided for a paramedic because, in order to earn a nursing degree, the candidate is required to have taken the required science classes before applying for nursing school in the first place.
Nurses in nursing school are then required to study chemistry, anatomy, physiology, microbiology, nutrition, and psychology, in addition to their other nursing courses. During their training as student nurses, they rotate in the hospital's paediatrics, maternity, surgery, and psychiatric departments.
A paramedic also studies anatomy and physiology, as well as advanced life support for adults and infants, and trauma life support. The paramedic's training ends sooner than does the nurse's training.
Nursing training has a broader focus than paramedic training, again in part because, as a pre-hospital health professional, a paramedic's role is to get the patient to the skilled care that he or she needs.
How are a paramedic and a nurse alike and different?
the main difference is: nurses are licensed, paramedics are certified. Nurses join professional associations, both national and international, while paramedics are more likely to receive support from their union.
When in nursing school, nursing students learn subjects such as nutrition and pathophysiology because their version of patient care is long term, while the paramedic needs to master the pre-hospital knowledge that sends the patient off to the professionals on the next level.
The paramedic's interaction with the hospital staff is most likely to be with the emergency room nurse, although the paramedic does interact with the doctor by obtaining signatures as required by insurance companies.

A nurse, unless he or she is already a paramedic, which is the case for many flight nurses, can't intubate patients, but a paramedic can do this. A paramedic, unlike a nurse, can also perform a pericardial tap and a tracheotomy.
The nurse works inside a hospital, while the paramedic is outdoors as well as inside while taking care of his patient. Both professions require physical and emotional stamina and the ability to deal with the unexpected.
How are nurses and paramedics regarded by the public?
Nursing is seen as very favorable in many facets, especially when it comes to honesty and ethical standards.  In fact, in a 2012 Gallup poll, nurses were rated higher than physicians and clergy in this exact instance.
Yet nurses feel that the stereotypes of their profession are too often negative. The National Registry of Emergency Medical Technicians reports that thanks to the popularity of television shows such as "Emergency," "ER," "Trauma," and others, the image of paramedics is a favorable one.
Are there tensions between paramedics and nurses?
Unfortunately, tensions sometimes do exist between nurses and paramedics. Each field is centered on a different discipline. Each professional is at home in his or her work but would be uncomfortable if their scenes were switched.
A paramedic does not have the training or skills to work on a nursing floor. A nurse is not trained to deliver an on-the-spot, instant diagnosis.
The important factor in both fields is for each to recognize that healthcare is a team, with each member responsible for a unique function that contributes to the overall health and well-being of the patient, whether he or she is on a stretcher or in a hospital bed.
READ ALSO