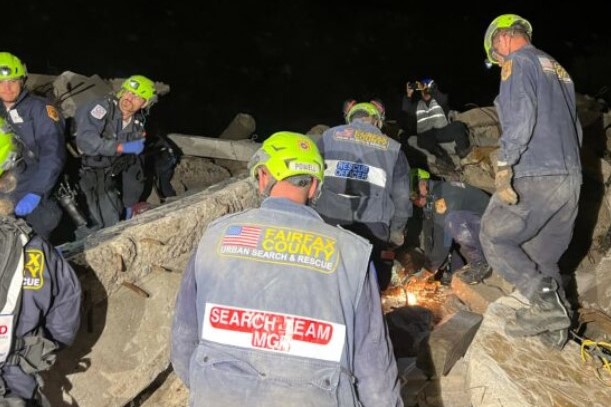 Search and Rescue: in Cyprus the 2022 edition of the UN INSARAG exercise
From December 7 to 11, the INSARAG (International Search and Rescue Advisory Group) classification exercise of the Light USAR Cyprus Civil Defense CYP-01 rescue team was held in Larnaca, on the island of Cyprus
MANAGING MAJOR CIVIL PROTECTION EMERGENCIES: VISIT THE SERAMAN BOOTH AT EMERGENCY EXPO
INSARAG is a global network of more than 90 countries and organizations under the auspices of the United Nations
INSARAG deals with issues related to urban search and rescue (USAR), with the goal of establishing minimum international standards for USAR teams and a methodology for international coordination in earthquake response, based on the INSARAG guidelines endorsed by the 2002 United Nations General Assembly Resolution 57/150 on "Strengthening the Effectiveness and Coordination of International Urban Search and Rescue Assistance."
THERMAL IMAGING AND THERMAL CAMERAS: VISIT FLIR'S BOOTH AT EMERGENCY EXPO
The committee, composed of 8 qualified classifiers from Estonia, France, Jordan, Poland, UK, Switzerland, including a USAR expert from the National Fire Service, positively evaluated the excellent work done during the 36-hour simulation.
INSARAG Secretariat representative Stefania Trassari and Cyprus Civil Defense Commander Maria Papa recalled the importance of the European and international assistance and coordination network and thanked the states that supported INSARAG by sending their classifiers.
TECHNOLOGICAL INNOVATION AT THE SERVICE OF FIREFIGHTERS AND CIVIL DEFENSE OPERATORS: DISCOVER THE IMPORTANCE OF DRONES AT THE PHOTOKITE BOOTH
The National Fire Department takes an active part in the initiatives promoted by INSARAG through participation in meetings, exercises, courses, working groups and classifications of teams from other countries.
Read Also
Emergency Live Even More…Live: Download The New Free App Of Your Newspaper For IOS And Android
Earthquake Bag : What To Include In Your Grab & Go Emergency Kit
Germany, Civil Protection Will Be Taught To Children In Schools
How Unprepared Are You For An Earthquake?
Emergency Backpacks: How To Provide A Proper Maintenance? Video And Tips

Earthquake and How Jordanian hotels manage safety and security
PTSD: First responders find themselves into Daniel artworks
Earthquakes And Ruins: How Does An USAR Rescuer Operates? – Brief Interview To Nicola Bortoli
Earthquakes And Natural Disasters: What Do We Mean When We Talk About The 'Triangle Of Life'?
Earthquake Bag, The Essential Emergency Kit In Case Of Disasters: VIDEO
Disaster Emergency Kit: how to realize it
Emergency preparedness for our pets
UK, The Use Of Drone Technology For Police Dog Cameras: A New Frontier For Rescue Dog Units?
Drones For Emergency And Civil Protection: Venari And Heliguy Develop A Support Vehicle
Scotland, Drones In Medical Rescue: CAELUS Project Wins Innovation Award
Ivory Coast, Medical Supplies To Over 1,000 Health Facilities Thanks To Zipline Drones
Drones In Emergencies, 2nd National Conference At Reas 2022: Focus On Search And Rescue Missions
Drones And Maxi-Emergencies: The MEM 2022 Civil Protection Exercise "Mari E Monti"
Source