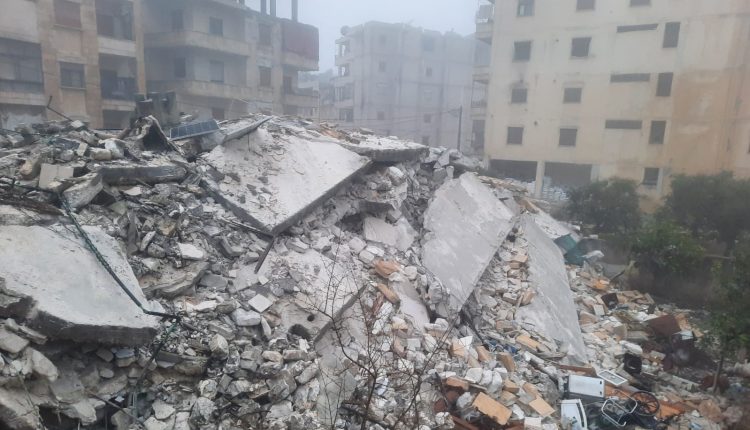 Turkey and Syria, new earthquake tremors. The death toll worsens: over 5,000 dead
Earthquake emergency: the seismic swarm continues after the 7.9 magnitude tremor that struck Turkey and Syria, causing thousands of deaths
The seismic swarm continues after the powerful earthquake that devastated Turkey and Syria, causing thousands of deaths
Since yesterday evening, as reported by the National Institute of Geophysics and Volcanology, tremors of a magnitude greater than 4.5 have continued in the area of eastern Turkey and northern Syria.
The Turkish authorities have again updated the death toll to over 3,300.
To which are added at least 1,500 victims in Syria.
But the count is constantly being updated.
And while the first aid is beginning to arrive from all over the world, the Turkish Disaster and Emergency Management Agency reports that more than 5,000 buildings have collapsed in Turkey alone.
President Recep Tayyip Erdogan has declared seven days of national mourning following two earthquakes measuring 7.9 and 7.5 on the Richter scale that struck ten of the country's provinces within twelve hours: Kahramanmaras, Kilis, Diyarbakir, Adana, Osmaniye, Gaziantep, Sanlirurfa, Adiyaman, Malatya and Hatay.
Earthquake in Syria and Turkey, Unicef raises the alarm about children:
"Thousands of homes are likely to have been destroyed, displacing families and exposing them to the elements at a time of year when temperatures regularly drop below zero and snow and freezing rain are common.
Recently, heavy snowstorms have also hit parts of Syria and Turkey, and further sub-zero temperatures are expected.
Thousands of children and families are at risk'.
Read Also
Emergency Live Even More…Live: Download The New Free App Of Your Newspaper For IOS And Android
Earthquake In Turkey And Syria, The International Red Cross Initiative
7.9 Magnitude Earthquake Devastates Turkey And Syria: Over 1,300 Dead. New Strong Tremor In The Morning
Earthquakes And Ruins: How Does An USAR Rescuer Operates? – Brief Interview To Nicola Bortoli
Earthquakes And Natural Disasters: What Do We Mean When We Talk About The 'Triangle Of Life'?
Earthquake Bag, The Essential Emergency Kit In Case Of Disasters: VIDEO
Disaster Emergency Kit: how to realize it
Emergency preparedness for our pets
Earthquake And Loss Of Control: Psychologist Explains The Psychological Risks Of An Earthquake
Earthquake In Indonesia, 5.6 Magnitude Tremor: Over 50 Confirmed Dead And 300 Injured
Panic Attack: What It Is And What The Symptoms Are
Rescuing A Patient With Mental Health Problems: The ALGEE Protocol
Earthquake Bag : What To Include In Your Grab & Go Emergency Kit
How Unprepared Are You For An Earthquake?
Emergency Backpacks: How To Provide A Proper Maintenance? Video And Tips
What Happens In The Brain When There Is An Earthquake? The Psychologist's Advice For Dealing With Fear And Reacting To Trauma
Earthquake and How Jordanian hotels manage safety and security
PTSD: First responders find themselves into Daniel artworks
Civil Protection Mobile Column In Italy: What It Is And When It Is Activated
Source