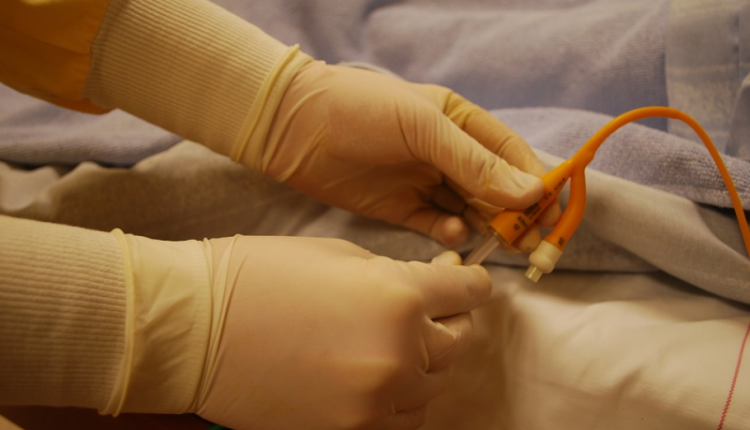 Cardiac catheterisation, what is this examination?
Cardiac catheterisation is defined as a particular technique that involves passing a catheter (flexible probe) through peripheral veins or arteries to reach the heart chambers, coronary arteries, pulmonary artery and veins
This particular medical procedure is used in particular to assess heart function or diagnose cardiovascular changes.
Cardiac catheterisation can be used to perform diagnostic tests or therapeutic procedures such as, for example
angiography;
coronography;
ablation of arrhythmogenic foci;
endomyocardial biopsy;
measurement of cardiac output;
measurement of myocardial metabolism;
intravascular ultrasound.
How is cardiac catheterisation performed?
The procedure is usually quite quick and usually lasts sixty minutes.
As a rule, cardiac catheterisation is performed under conscious sedation, except for some specific treatments such as ablation, valve repair or replacement, which are instead conducted under local anaesthesia.
During the procedure, a long, thin tube is used, which is introduced through a vein or artery via an incision made in the groin, arm or neck.
The device is introduced slowly until it reaches the heart muscle, at which point the doctor can perform various manoeuvres useful for diagnosis, such as injecting contrast medium.
After the cardiac catheterisation, the patient is taken to a room where he/she will be kept under observation until the effects of sedation wear off.
Discharge is generally expected on the same day, except in cases where therapeutic treatment has been performed in addition to visualisation.
CARDIOPROTECTION AND CARDIOPULMONARY RESUSCITATION? VISIT THE EMD112 BOOTH IN EMERGENCY EXPO NOW TO LEARN MORE
How do I prepare for a cardiac catheterisation?
Before performing a cardiac catheterisation, the patient is recommended to fast, avoiding taking liquids or food for 4 to 6 hours before the procedure.
In cases where the patient is undergoing pharmacological treatment, it is always a good idea to inform the doctor to assess what to do.
Once at the hospital, the patient will be given small venous access through the placement of a small needle with a cannula to allow easier administration of drugs and fluids.
*This is indicative information: it is therefore necessary to contact the facility where the examination is being performed to obtain specific information on the preparation procedure.
Contraindications to cardiac catheterisation
There are clinical conditions that are contraindications to cardiac catheterisation:
coagulation disorders
acute or chronic nephropathy;
allergy to contrast medium;
decompensated heart failure;
fever or systemic infections;
arrhythmias;
arterial hypertension not controlled by therapy.
In some cases, the relative contraindications are outweighed by the urgent clinical need to perform cardiac catheterisation anyway (e.g. in cases of acute myocardial infarction).
THE WORLD'S LEADING COMPANY FOR DEFIBRILLATORS AND EMERGENCY MEDICAL DEVICES'?  VISIT THE ZOLL BOOTH AT EMERGENCY EXPO
Risks of cardiac catheterisation
Cardiac catheterisation is considered a low-risk procedure, but it is nevertheless an invasive manoeuvre that may be associated with possible complications, especially in elderly patients or those with concomitant diseases.
The incidence of complications due to cardiac catheterisation is between 0.8 and 8% depending on technical factors, operator experience and patient risk factors.
These include:
diabetes;
heart failure;
peripheral arteriopathy;
valvular heart disease;
chronic nephropathy;
chronic obstructive pulmonary disease.
Apart from the common occurrence of bruising at the site of catheter insertion, most complications are minor and can be easily treated.
Serious complications are rare.
Read Also
Emergency Live Even More…Live: Download The New Free App Of Your Newspaper For IOS And Android
Rare Genetic Diseases: Long QT Syndrome

Electrocardiogram (ECG): What It Is For, When It Is Needed
Identifying Tachycardias: What It Is, What It Causes And How To Intervene On A Tachycardia
Tachycardia: Is There A Risk Of Arrhythmia? What Differences Exist Between The Two?
Do You Have Episodes Of Sudden Tachycardia? You May Suffer From Wolff-Parkinson-White Syndrome (WPW)
Transient Tachypnoea Of The Newborn: Overview Of Neonatal Wet Lung Syndrome
Paediatric Toxicological Emergencies: Medical Intervention In Cases Of Paediatric Poisoning
Valvulopathies: Examining Heart Valve Problems
What Is The Difference Between Pacemaker And Subcutaneous Defibrillator?
Heart Disease: What Is Cardiomyopathy?
Inflammations Of The Heart: Myocarditis, Infective Endocarditis And Pericarditis
Heart Murmurs: What It Is And When To Be Concerned
Broken Heart Syndrome Is On The Rise: We Know Takotsubo Cardiomyopathy
Cardiomyopathies: What They Are And What Are The Treatments
Alcoholic And Arrhythmogenic Right Ventricular Cardiomyopathy
Difference Between Spontaneous, Electrical And Pharmacological Cardioversion
What Is Takotsubo Cardiomyopathy (Broken Heart Syndrome)?
Dilated Cardiomyopathy: What It Is, What Causes It And How It Is Treated
Heart Pacemaker: How Does It Work?
Basic Airway Assessment: An Overview
Assessment Of Abdominal Trauma: Inspection, Auscultation And Palpation Of The Patient
Pain Assessment: Which Parameters And Scales To Use When Rescuing And Treating A Patient
Airway Management After A Road Accident: An Overview
Tracheal Intubation: When, How And Why To Create An Artificial Airway For The Patient
What Is Traumatic Brain Injury (TBI)?
Acute Abdomen: Meaning, History, Diagnosis And Treatment
Poison Mushroom Poisoning: What To Do? How Does Poisoning Manifest Itself?
Chest Trauma: Clinical Aspects, Therapy, Airway And Ventilatory Assistance
The Quick And Dirty Guide To Pediatric Assessment
EMS: Pediatric SVT (Supraventricular Tachycardia) Vs Sinus Tachycardia
Supraventricular Tachycardia: Definition, Diagnosis, Treatment, And Prognosis
Source