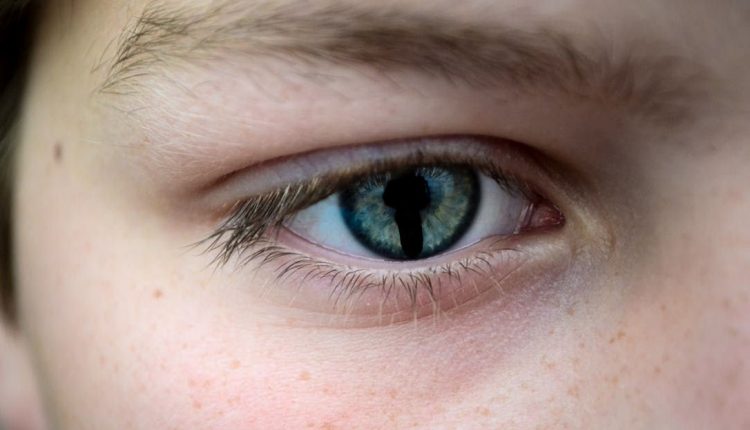 The tissue that isn't there: coloboma, a rare eye defect that impairs a child's vision
Very few people know about coloboma, a rare eye disease that affects around 10 out of every 200,000 children born each year
The meaning of the term refers to the absence of eye tissue (literally "mutilation" or "truncation").
Depending on the structures involved, the disease manifests itself in a particular way: when the iris is affected, a malformation of the pupil appears that takes on a shape similar to a keyhole.
In the case of eyelid coloboma, the eyelid itself is deformed in part or all of its thickness, leaving part of the eyeball uncovered.
Although these deformities are visible to the naked eye, they do not usually result in significant loss of vision.
However, if the coloboma affects the retina and optic nerve, there can be serious visual impairment.
CHILD HEALTH: LEARN MORE ABOUT MEDICHILD BY VISITING THE BOOTH AT EMERGENCY EXPO
What, then, are all the anomalies linked to Coloboma?
These anatomical structures form in the early stages of prenatal development, between the fifth and seventh week of gestation.
This is the period in which the eye is shaped and during which structural problems can arise.
In two out of three cases, the reasons are genetic: genes have been identified whose mutation leads to the development of coloboma, including PAX2, CHX10, MAF, OTX2, SHH and CHD7.
CHD7, in particular, is responsible for CHARGE syndrome, a genetic disease that leads to cardiac, genital and ear changes in addition to retinal and optic nerve coloboma.
Because of the possible correlation with other pathologies, it is necessary for several specialists to work together in a multidisciplinary team in order to identify other physical signs that will allow the problem to be framed and the possible treatment to be defined.
RARE DISEASES? VISIT THE UNIAMO – ITALIAN FEDERATION FOR RARE DISEASES BOOTH AT EMERGENCY EXPO

Unfortunately, due to the variety of symptoms and structures involved, there is no universal therapy for Coloboma
In particular, the eyelid form can be corrected by surgery, while the retinal and optic nerve forms, which do not have surgical therapy, require periodic checks to detect any complications that may occur over time (such as retinal detachment).
If the coloboma is associated with microphthalmia (one or both eyes being smaller than normal), an ocular prosthesis can be fitted to improve symmetry and growth of the orbit.
In cases where vision is particularly impaired, especially if both eyes are affected, visual rehabilitation can be carried out to make the most of the residual vision.
Read Also:
Emergency Live Even More…Live: Download The New Free App Of Your Newspaper For IOS And Android
Eye Burns: What They Are, How To Treat Them
Corneal Abrasions And Foreign Bodies In The Eye: What To Do? Diagnosis And Treatment
Wound Care Guideline (Part 2) – Dressing Abrasions And Lacerations
Contusions And Lacerations Of The Eye And Eyelids: Diagnosis And Treatment
How To Irrigate The Eye And Perform Eyelid Tipping
Macular Degeneration: Faricimab And The New Therapy For Eye Health
Source: