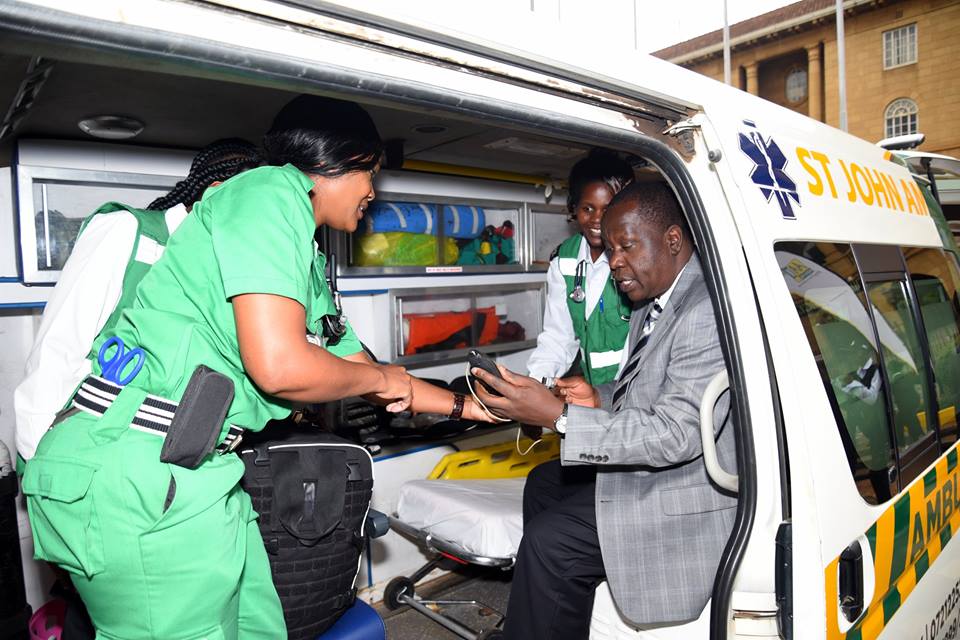 EMS in Kenya – St John Ambulance Service: a historic role to improve assistance
Fourth chapter for our "EMS in the World" section. This time we are going to speak about St John Ambulance Kenya, an emergency service provider and disaster responder in Kenya.
St John Ambulance Service was born around 1923, three years after Kenya became a British Crown Colony. Then, in 1939, St John introduced the first ambulance and on 10th of June 1953, the first Council of the Order of St John was established. Today, St John Ambulance keeps on expanding its emergency services and improving the lives of people in Kenya.
We talked with the Communication officer, Fred Majiwa, who explains how their service works.
How many ambulance vehicles do you dispose of, and which areas you cover?
"There are 47 Counties so each County has an average of about 10 ambulances. In particular, it happened that the government donates us some ambulance available for some county.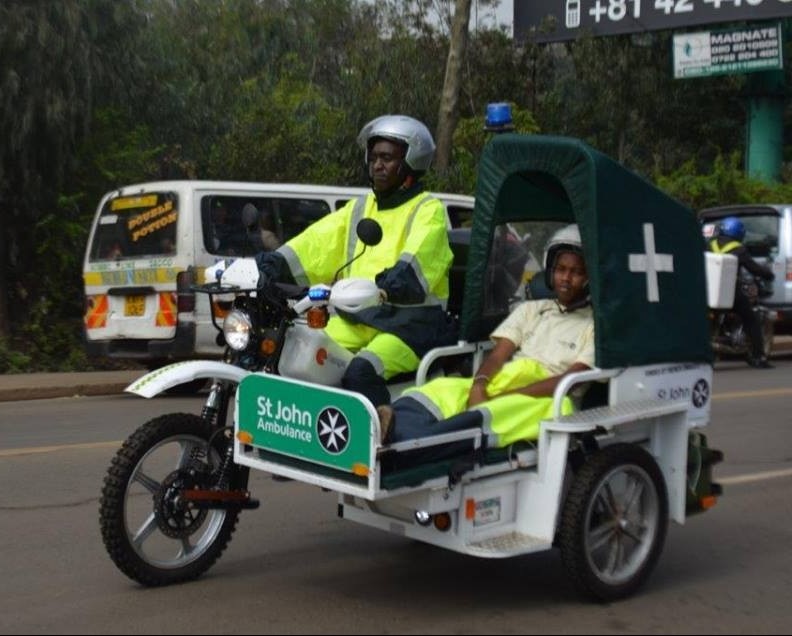 Specifically, we give our support in the areas of Mumbasa, Nairobi, Kakamega, Kisumu, Embu and Nakuru. About remote areas, in Kenya there are not many of them. But, maybe we can consider a remote area the Tana River County. In case of some casualty there, we move with emergency motocycles. Generally, they do not carry very specific medical equipments, but they are used to transport patients from the emergency scenario to the hospital. They are very basic motocycles with a sidebed and equipped with some items for first emergency care. In case we have to face a huge emergency, we also dispatch 4×4 vehicles, but it may be no use because of the conformity of the territory. Tana River is a very hostile territory for cars, and only motocyles are the most efficient way to give medical care to someone. In some cases we also cooperate with an Air Ambulance Service to rescue some kind of critical patient."
How do you organize the dispatch?
"We have a centre of dispatch in Nairobi and it works 24/7 and it receives any type of emegency. So they analyze and verify what kind of emergency it is and they evaluate the dispatch and the equipment.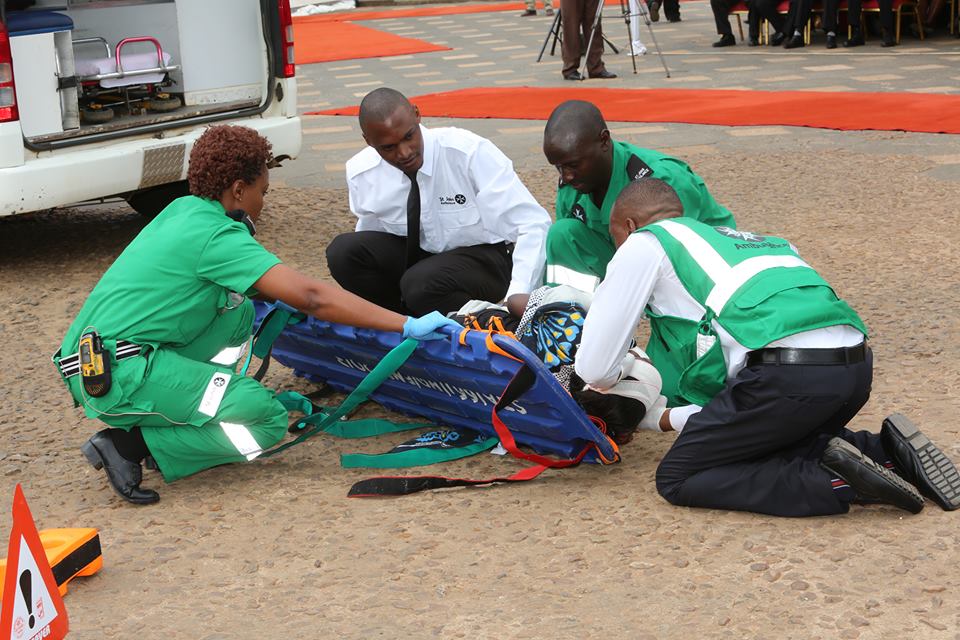 The majority of our crew is composed by emergency medical technicians, but they are also nurses and clinicians. Of course, it depends from the seriousness of the casualty. We provide the training for EMTs which take about 8/9 months, of which 3 months in clinical to practice. However there are other centres which provide trainings. Our crew is composed by employees but only to cover standby events. We rely on volunteers.
In our ambulances we especially use monitors, ventilators and of course, basic trauma items, like splints, extricators."
How do you imagine an improvement of your service?
"We constantly improve our activity. If we think to our story, we can see that we improved very much over the years. For instance, personnel was full of volunteers, now they are professionals who are skilled and can respond very fast to emergencies. Now we can offer a modern support, also thanks to the high number of equipment inside the ambulance."